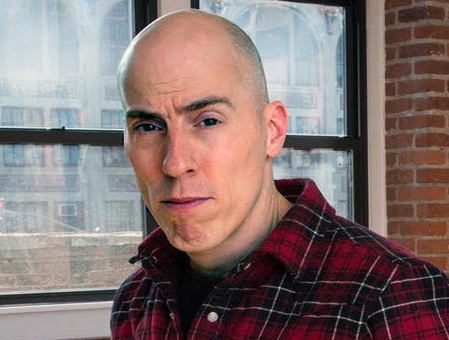 Toronto, Canada –January 29, 2019– 9 Story Media Group is pleased to announce the launch of a new live-action division and the appointment of Jeremy Slutskin to the role of Vice President, Live-Action Development and Production. Slutskin, who will be based in New York and report to Chief Creative Officer Angela Santomero, will lead the creative live-action content strategy. The newly minted division will make its debut at Kidscreen with a robust slate of properties for kids 2-14, plus families.
"Launching this new live-action division is a natural next step in the company's expansion," said Vince Commisso, President & CEO for 9 Story. "Building on our live-action successes in the past including Harriet the Spy: Blog Wars and the YouTube Original Furze World Wonders, we will be creating compelling and unique live-action content in a more purposeful way. With a robust slate and sound strategy under the experienced leadership of Jeremy Slutskin, the new live-action division will produce a whole new array of exceptional kids content you won't be able to find anywhere else."
Jeremy Slutskin is an Emmy-nominated award-winning producer, writer and director with over 25 years of experience in feature films, television and commercials. His career highlights include: co-creating and executive producingChase Champion for Nickelodeon's digital platforms; producing Blue's Room, the Emmy-nominated live-action spinoff of Blue's Clues; executive producing for Sesame Street for over 12 years; and producing for the hit kids' show Team Umizoomi. From 2006 – 2018, Jeremy owned and operated Hyperactive Content, an award-winning production company that created and produced long- and short-form content for all platforms, on multiple continents. During his 12 years there, Jeremy created, wrote, directed and produced content for clients including, Nintendo, Awesomeness, Nickelodeon, Sesame Street, NBCUniversal, Mattel, Hasbro and others.
"We are thrilled to welcome Jeremy to the 9 Story team," said Santomero. "We believe there is a strong need for empowering live-action and mixed media content for kids that comes from our innovative sensibility, forward thinking creative and breakthrough approach to story. Jeremy is just the talent to bring this to fruition."
Kick-starting this new division is the debut of an exciting and diverse live-action slate at next month's Kidscreen Summit, which includes:
3-Series Development Deal with Emmy Award-winning producer Tom Lynch: Tom Lynch is an award-winning creator and producer known for hit programs such as The Secret World of Alex Mack (Nickelodeon), Scout's Safari(Discovery Kids) and Make it Pop (Nickelodeon).
TombQuest: (9-14; Family) Based on the New York times best-selling Scholastic book series from author Michael Northrop comes an interactive mixed media epic adventure series.
This new slate joins the previously announced preschool series Blue's Clues & You for Nickelodeon, which is currently being produced by 9 Story's new in-house live-action team, as well as Brown Bag Film's extraordinary 3D and 2D animation teams.
"I am ecstatic to expand this role and lead the company's live-action strategy for kids, teens and families," said Slutskin, VP of Live-Action Development and Production for 9 Story. "We look forward to working further with top creative talent to bring a whole new slate of unique series to audiences around the world."
About 9 Story Media Group
9 Story Media Group is a leading creator, producer and distributor of kids and family focused intellectual property. Its award-winning animation studio, Brown Bag Films, is recognized around the world for best-in-class brands such as Doc McStuffins, Daniel Tiger's Neighborhood, Octonauts, Wild Kratts, Peter Rabbit and The Magic School Bus: Rides Again. The company's international distribution arm, 9 Story Distribution International based in Dublin, represents more than 3,600 half-hours of animated and live-action programming, seen on some of the most respected international channels and platforms. Its in-house consumer products division, 9 Story Brands, builds international entertainment brands for kids, with expertise across creative, brand marketing, and licensing. With facilities in Toronto, Dublin, Manchester and New York, 9 Story Media Group employs more than 800 creative and corporate staff. www.9story.com
For further information: 
Jennifer Ansley, Senior Vice President, Marketing & Communications, 9 Story Media Group
+1 416 530-9900 ext 230, jennifer.ansley@9story.com