Get ready for some big feelings and even BIGGER fun in our brand new 2D animated comedy Lu & The Bally Bunch (75 x 7, 22 x 1, Preschool, Brown Bag Films), now airing on Cartoonito UK, CBC in Canada, and TVNZ+ in New Zealand!
Produced by 9 Story's award-winning studio Brown Bag Films in Dublin and Toronto, Lu & The Bally Bunch was created and directed by Brown Bag Films' director Nicky Phelan (Vampirina, Bing, Octonauts), Oscar®-nominated for his short film Granny O'Grimm's Sleeping Beauty. The series global distribution efforts are lead by 9 Story Distribution International, while 9 Story Brands retains global merchandising rights.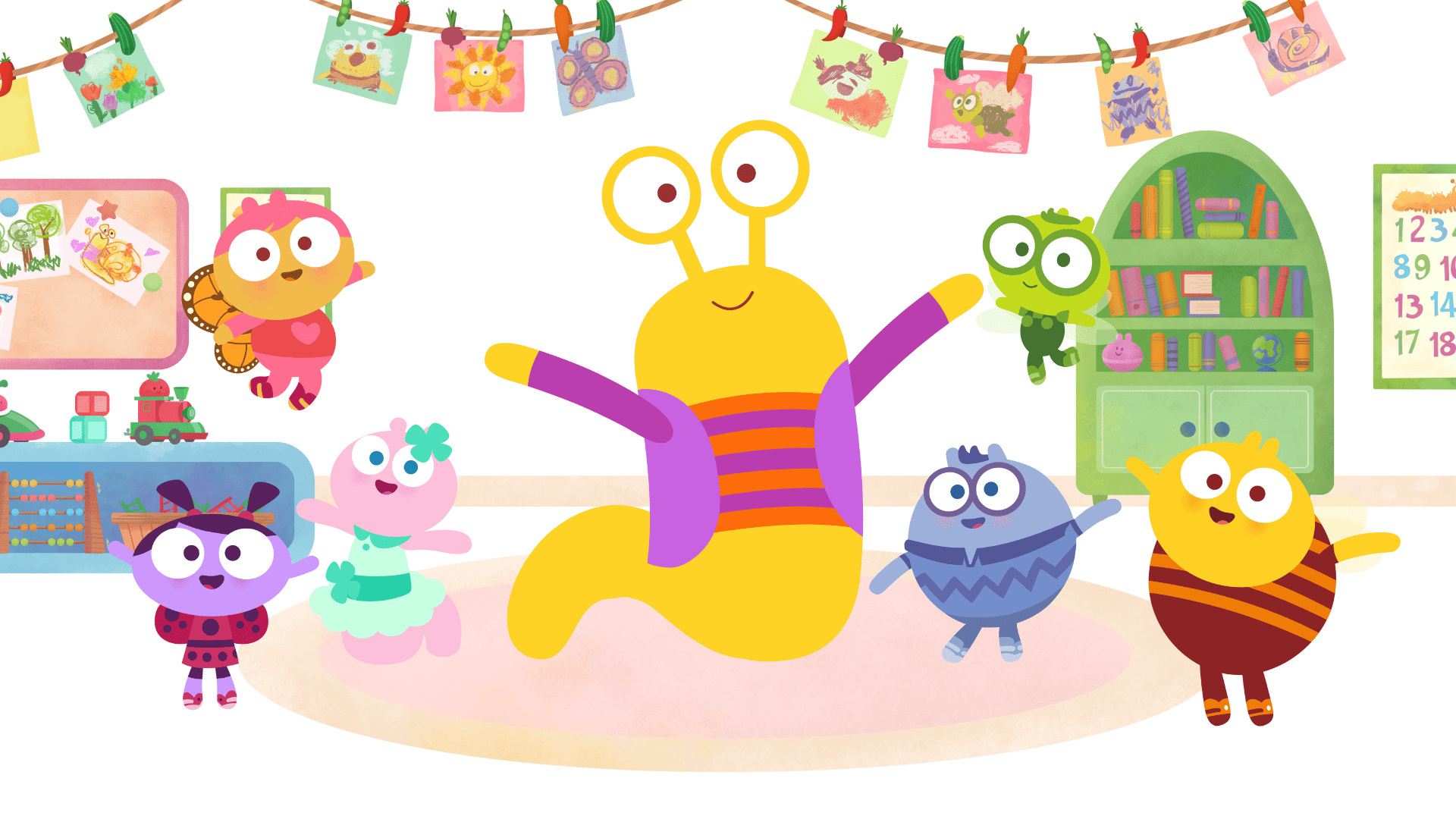 Lu is a little ladybird who has just started preschool with her new friends. Together they explore their brand new social lives though play, music, big feelings and even bigger fun.
The series, which was inspired by Nicky's mother's experience running a preschool, celebrates the messy reality of preschool and explores the everyday dramas of first friendships. Lu & The Bally Bunch is a funny and affectionate look at Lu and her friends as they learn to get along.
Featuring original songs and grounded in a curriculum of preschool empowerment, stories are rooted in authentic interactions and experiences, inspired by conversations with preschoolers, their parents and teachers.
9 Story VP of Production and Development, and Executive Producer on the series, Jennie Stacey, expressed her delight on seeing the highly anticipated series hitting screens on behalf of the 9 Story Creative Affairs team:
"We are thrilled to share Lu & The Bally Bunch with families around the world. From development through production, we have been guided by Nicky's singular vision for a series that celebrates the drama and humour of preschool life in all its authentic messiness.  We can't wait for viewers to meet Lu and to share stories that will help them prepare for their brand new social lives!"
Speaking on behalf of the Brown Bag Films production crew, Series Creator and Director Nicky Phelan  shared their excitement in welcoming audiences around the world to join Lu and friends:
"We're very excited that Lu & The Bally Bunch are out in the world; we hope kids and their families enjoy Lu's adventures with her new friends as much as we enjoyed making them. On a personal note it's been a pleasure and privilege to work with such a dream team to bring Lu to life, from the incredible cast and wonderful writers to the super talented teams in Brown Bag Films Dublin and Toronto, everyone has brought so much great work to Lu & The Bally Bunch."

—Nicky Phelan, Creator & Director
Now Let's Get to know your NEW BEST FRIENDS!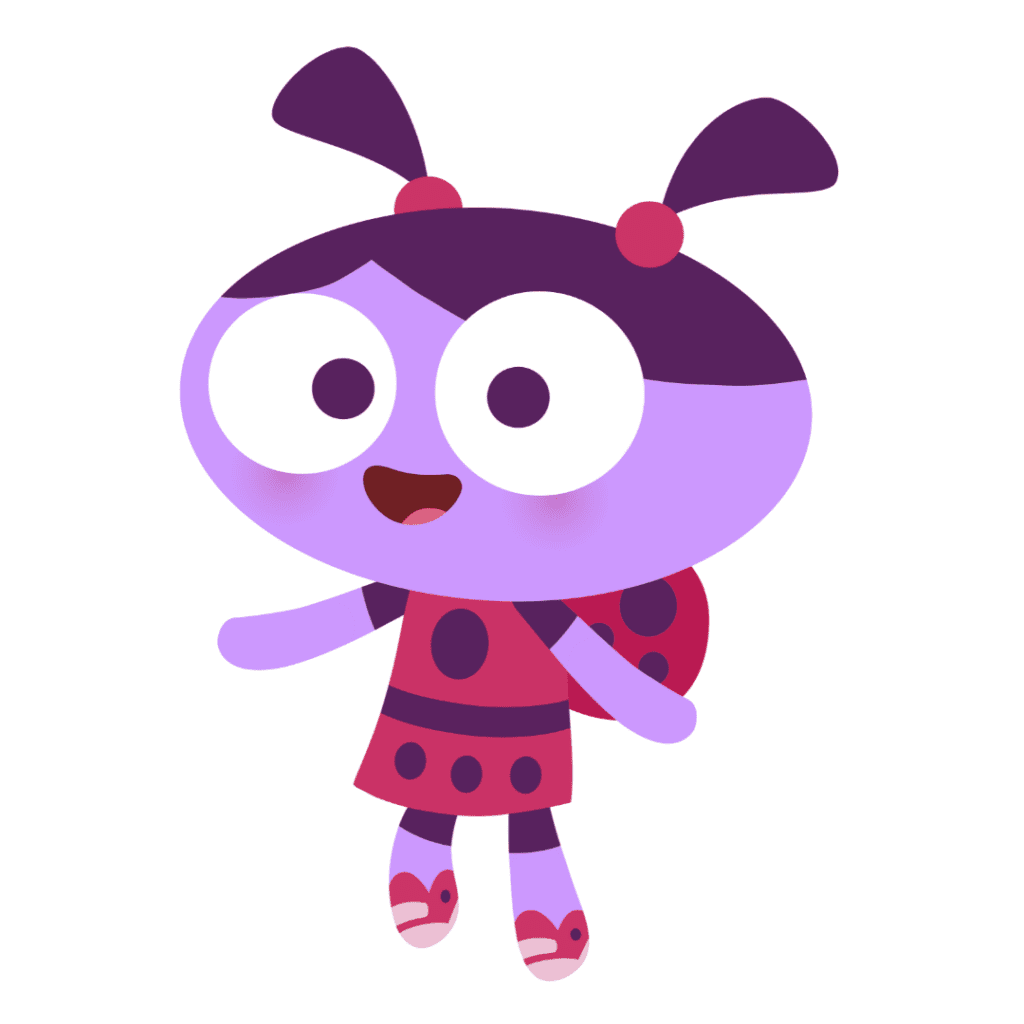 Lu is a playful and creative ladybird who loves polka dots and dinosaurs. She lives in a strawberry house with her Mam and Dad. She is confident, self-assured, and is great at doing funny voices which her friends love. She loves playing with the other little bugs but she does like things to go her way, so she's learning all about compromise.
Barnaby is a happy, sensitive bumblebee who's still learning about personal boundaries.
Declan loves being the center of attention, taking risks, and pushing rules.
Biba is an empathetic, energetic butterfly who can sometimes sit in her feelings until they erupt.
Elodie is a confident, fun-loving bug, but she can miss some emotional cues from others.
Gus is a serious bug who loves to follow rules and point out unfairness if he sees it.
Shella is a snail and the teacher at Ballybug's Shell School, which is housed on her back! She helps the children learn how to navigate their new feelings and friendships.
We're so excited to welcome you to Ballybug's Shell School! Say hello to your favourite new classmates- Lu, Biba, Declan, Elodie, Barnaby, and Gus, and join this playful crew as they explore the wonderful ups and downs of preschool life—always with lots of fun and music!
Lu & The Bally Bunch is available to stream in New Zealand on TVNZ+, in the UK on Cartoonito UK as part of Cartoon Network's preschool programming block, and in Canada airing on CBC.
For more news and updates on Lu & The Bally Bunch be sure to check out luandtheballybunch.com.