130 x 11 MINS
3 x 22 MINS Specials
An animated preschool series that follows an adorable spirited little girl, Peg, and her sidekick, Cat, as they encounter unexpected problems that require fun and creative solutions. In order to solve the problems, Peg and her cat must add, subtract and apply basic arithmetic. Their adventures take them to historical far-away lands, art centers in bustling metropolises and the colourful cosmos, all the while demonstrating that it's never too early to start learning the magic of numbers.
Global broadcast presence with 180 countries sold worldwide!
Master toy partner: IMPORTS DRAGON
Publishing partners: Candlewick Press / Walker Books (English speaking) / Editorial Planeta (Spain)
Additional partners include Revensberger, Commansi, Cerda and more!
6-time Emmy® Award Winner!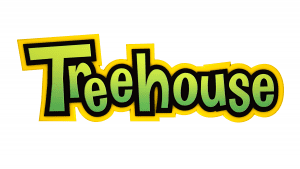 Awards Won
2020 – GOLD
Parents Choice Awards
2018 – GOLD
Parents Choice Awards
2017 – Award of Excellence for Best Program, Animation, Ages 3–5
YMA Awards of Excellence
2017 – Best One-Off, Special or TV Movie: Preschool
Kidscreen Awards
2017 – Gold – Television Ages: 3 – 5 years
Parents' Choice Awards
2016 – Outstanding Writing in a Preschool Animated Program
Daytime Emmy Awards
2016 – Outstanding Music Direction and Composition
Daytime Emmy Awards
2015 – Outstanding Writing in a Preschool Animated Program
Daytime Emmy Awards
2015 – Best Television Program, Animation, Ages 3–5
YMA Awards of Excellence
2015 – Best New Series
Kidscreen Awards
2015 – Best Animated Series
Kidscreen Awards
2014 – Outstanding Pre-School Children's Animation Program
Daytime Emmy Awards
2014 – Outstanding Performer in an Animated Program – Hayley Faith Negrin as Peg
Daytime Emmy Awards
2014 – Production Design – Jennifer Oxley
Daytime Emmy Awards
See More