If we know one thing for sure, it's that there's no such thing as easy travel when you've got little ones! Let's Go Luna! follows the adventures of Luna the moon as she travels the world with Leo, Andy, Carmen, and their parent's performance group, Circo Fabuloso.
Today, we're sharing Luna's favourite tips and tricks to make your life easier while traveling with kids. If you're dreaming of a tropical getaway, don't think twice – check out Luna's five awesome packing tips for parents, below!  
TRAVEL TIP #1:
Create a packing checklist!
Packing can be one of the most stressful parts of planning a vacation. Download and print our Let's Go Luna! packing checklist to ensure that your family has everything they need for a fun and safe trip!
Download the Let's Go Luna! printable checklist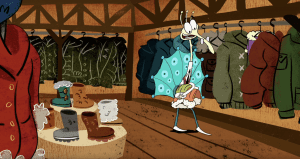 TRAVEL TIP #2:
Use
organization hacks
There are so many easy and fun ways to keep things organized when packing your kids' luggage and carry-on items! Here are a few items to help you stay organized with the family:

TRAVEL TIP #3:
Build a DIY First Aid Kit from the dollar store!
When traveling to another country, it's always important to travel with a fully-loaded emergency kit. Here's a quick list of things to pick up for your family at the dollar store:
Adhesive bandages

Pain relief patches

Elastic bandages

Bottle of ibuprofen (100ml or less)

Paper tape

Rubber gloves

Sterile gauze

Antibiotic ointment

Cotton rounds

Square plastic box with a locking lid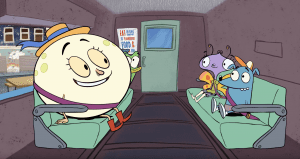 TRAVEL TIP #4:
Bring interactive and educational activities for travel and downtime!
All parents know how difficult it can be to entertain the little ones, especially when they're bored during a long car or plane ride! Packing a few fun activities can help keep the kids entertained and prevent any potential fights… or headaches!

Activities:
Download the

HOMER Reading App

for kids 

HOMER Reading

combines your child's passions and current reading level to create a personalized learn-to-read plan. Designed for kids ages 2-8, it offers thousands of lessons on phonics, sight words, ABCs, and more and grows with your child. And it works – Just 15 minutes a day of HOMER Reading was shown to increase early reading scores by 74%.

Play Road Trip I Spy
Create a personalized Activity Booklet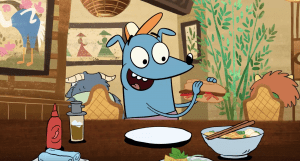 TRAVEL TIP #5:
Prepare snacks for the plane or car ride!
It's best to pack light when it comes to clothing and toiletries, but be sure to go heavy on the snacks! Kids are always entertained with a little treat to munch on. Check out some of Luna's favourite healthy options below, for inspiration!
Every fantastic travel adventure begins with a little bit of preparation and we hope that Luna's travel tips were helpful to you. We think you're ready for your next adventure now! All you need is to grab a map and choose your destination. Bon Voyage!