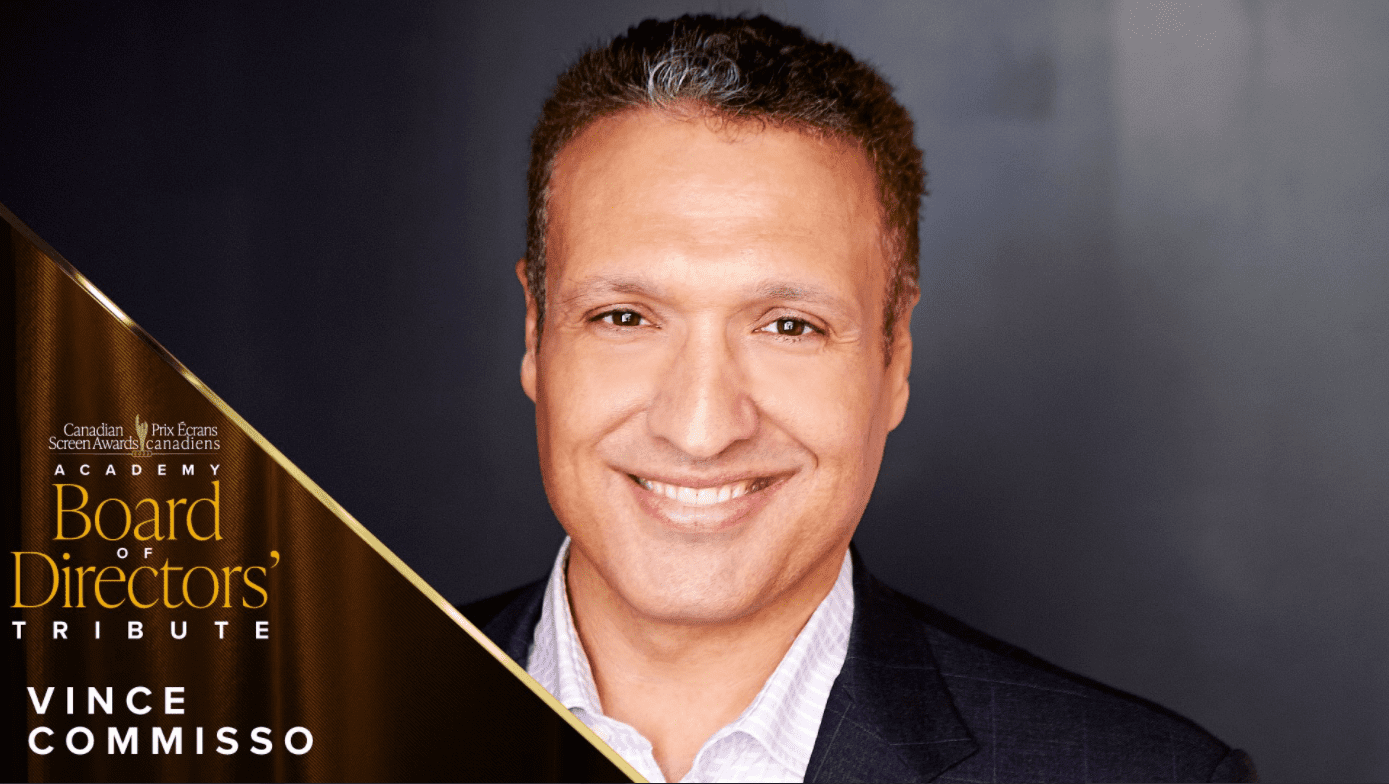 The Academy of Canadian Cinema & Television (the Canadian Academy) has revealed the 2022 Special Award recipients, and we are thrilled to share that 9 Story President & CEO, Vince Commisso is among the list of eight award honourees.  
For his extraordinary impact on the growth of the Canadian media industry, Vince has been presented with the Academy Board of Directors' Tribute Award.  
Over the past two decades, as President & CEO of 9 Story Media Group, Vince has built a thriving world-class content company that produces and distributes top quality content for young audiences around the world and employs 1000+ staff, including over 400 Canadians. He has also earned the respect of his industry peers thanks to his continued advocacy and work in support of Canadian production and the protection of Canadian culture.
Under his leadership, Vince has expanded 9 Story into a family of outstanding companies, including the award-winning animation studio Brown Bag Films, globally recognized 9 Story Distribution International, and its growing consumer products division, 9 Story Brands. 9 Story Media Group has produced an impressive portfolio of best-in-class kids and family programming, such as Karma's World, Daniel Tiger's Neighbourhood, Wild Kratts, Doc McStuffins and Ada Twist, Scientist; and distributed countless hours of animated and live-action programming including internationally renowned brands such as Anne of Green Gables, Barney, Angelina Ballerina and Garfield and Friends.
Vince's inspirational leadership, integrity and steadfast dedication to creating excellent entertainment for kids, has made him an exemplary leader in the children's media space, and one whose influence will be felt for generations to come.
Other 2022 Special Award recipients include Maitreyi Ramakrishnan presented with the Radius Award, Bob Cole recipient of the Lifetime Achievement Award, Rassi Nashalik honoured with the Gordon Sinclair Award For Broadcast Journalism, and John Galway who also received the Academy Board of Directors' Tribute Award. Kayla Grey, Kathleen Newman-Bremang, and Amanda Parris were announced as the inaugural recipients of the Canadian Academy's Changemaker Award. The Changemaker Award recognizes and honours those in the Canadian media community who are using their voice or platform to call out systemic racism and discrimination, supporting and amplifying the voices of those who are actively engaged in anti-racist work, and seeking structural transformations in media organizations in Canada that promote values of equity and inclusion. 
"We are thrilled to present this year's Special Awards to eight recipients who have had a profound and lasting impact on the Canadian media landscape with their work,"  
-John Young, Chair, Academy of Canadian Cinema & Television.  
Congratulations to all the Canadian Academy's 2022 Special Award Honourees.  
This year's Special Award recipients will be celebrated during Canadian Screen Week, which is set to take place from April 4 – April 10, 2022. To learn more about this year's Special Awards click here.