With the holidays right around the corner, we reached out to our 9 Story Brands team, aka 9 Story's consumer products division, who focus on building global kids brands both on and off-screen, to get their top picks for the gifting season! Our team pulled together a top 10 list featuring a selection of products from 9 Story brands catalogue.
Check everyone off your list, whether they love to read, play, or listen. This gift guide has something for everyone! Check out their picks below.

Style Karma's beautiful crown of curls with this 30+ piece styling head set! Brush, braid, twist, and accessorize with clips, charms, a headband, hair extensions, elastics, and more.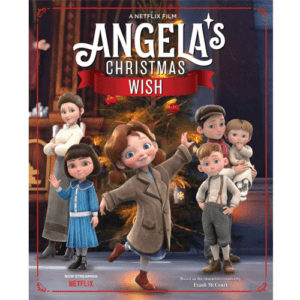 In this heartwarming retelling of the sequel to the much-loved, Emmy Award–nominated animated film Angela's Christmas, Angela sets out to reunite her family in time for Christmas.
Angela has just one wish for Christmas: her father's return. Her mother has been distracted lately, and Angela and her brothers are convinced it is because she is missing their father as much as they are. Angela comes up with a plan—she will bring their father home from Australia! Angela recruits her brother, Pat, and some new friends to head out into bright, snowy Limerick to go down under. Maybe they can dig their way? Whatever it takes, Angela is determined to make her wish for the family come true.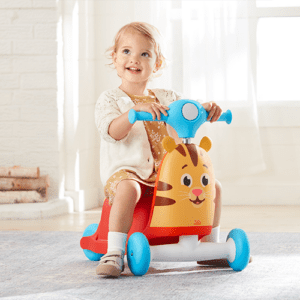 Featuring five cheerful Daniel Tiger phrases, sounds and the theme song from the show, this special edition ride-on toy grows with little ones in three stages of fun—from beginner to advanced walkers!
Tonies (North America)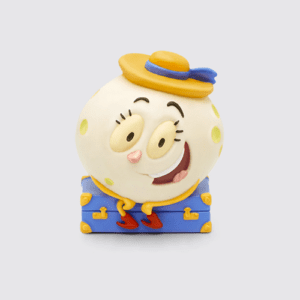 The Toniebox is an imagination-building, screen-free digital listening experience that plays stories, songs, and more. Designed for little listeners ages 3+, it's the perfect storytime companion for tiny hands and active imaginations. Now you can even add characters from shows like Xavier Riddle and the Secret Museum and Let's Go Luna to your collection, among others!
This spin 'n stick preschool game is easy to learn and fun to play for the whole family! No cutting, no glue, no mess. Peel & stick pieces let you play over and over again, a new adventure every time!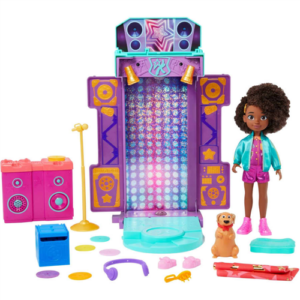 Fans of Karma's World can help Karma make her rap star dreams a reality with this 2-in-1 Transforming Musical Star Stage™ playset! This bedroom set flips into a stage with lights and sounds so Karma can pretend her bed is a stage, just like in the show.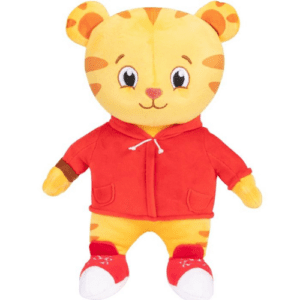 Celebrate 10 grr-iffic years of Daniel Tiger's Neighborhood with this anniversary stuffed plush toy!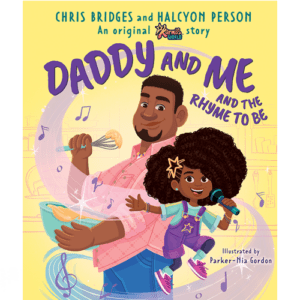 The Karma's World book collection by Scholastic has something for every age! Whether it's a humorous and heartwarming picture book from legendary musician Chris "Ludacris" Bridges about the special bond between father and daughter, or an all-new chapter book story following the adventures of Karma and friends, there's so many stories to enjoy.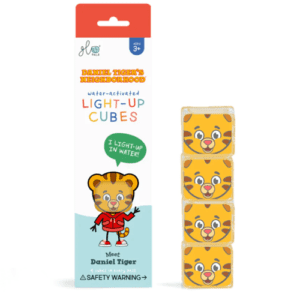 When Glo Pals get placed in water, you'll see just how bright they are – they'll glow and instantly come to life! Now kids can celebrate what makes them one of a kind along with these Daniel Tiger Glo Pals.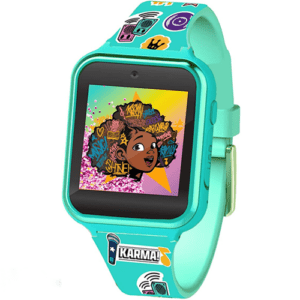 This Karma's World kids smart watch comes loaded with kid-friendly features for your child to enjoy smart wearables just like the grown ups! This watch is specially designed with kids in mind, and comes with lots of features including a pedometer step counter, various playable games, and changeable watch faces.
When you gift any of these picks this holiday season, make sure to tag us in your unboxings and playtime posts on Instagram, Twitter and Facebook! We love to see them.
Learn more about 9 Story Brands and our consumer products division's multi phased and holistic approach to strategic brand management here.