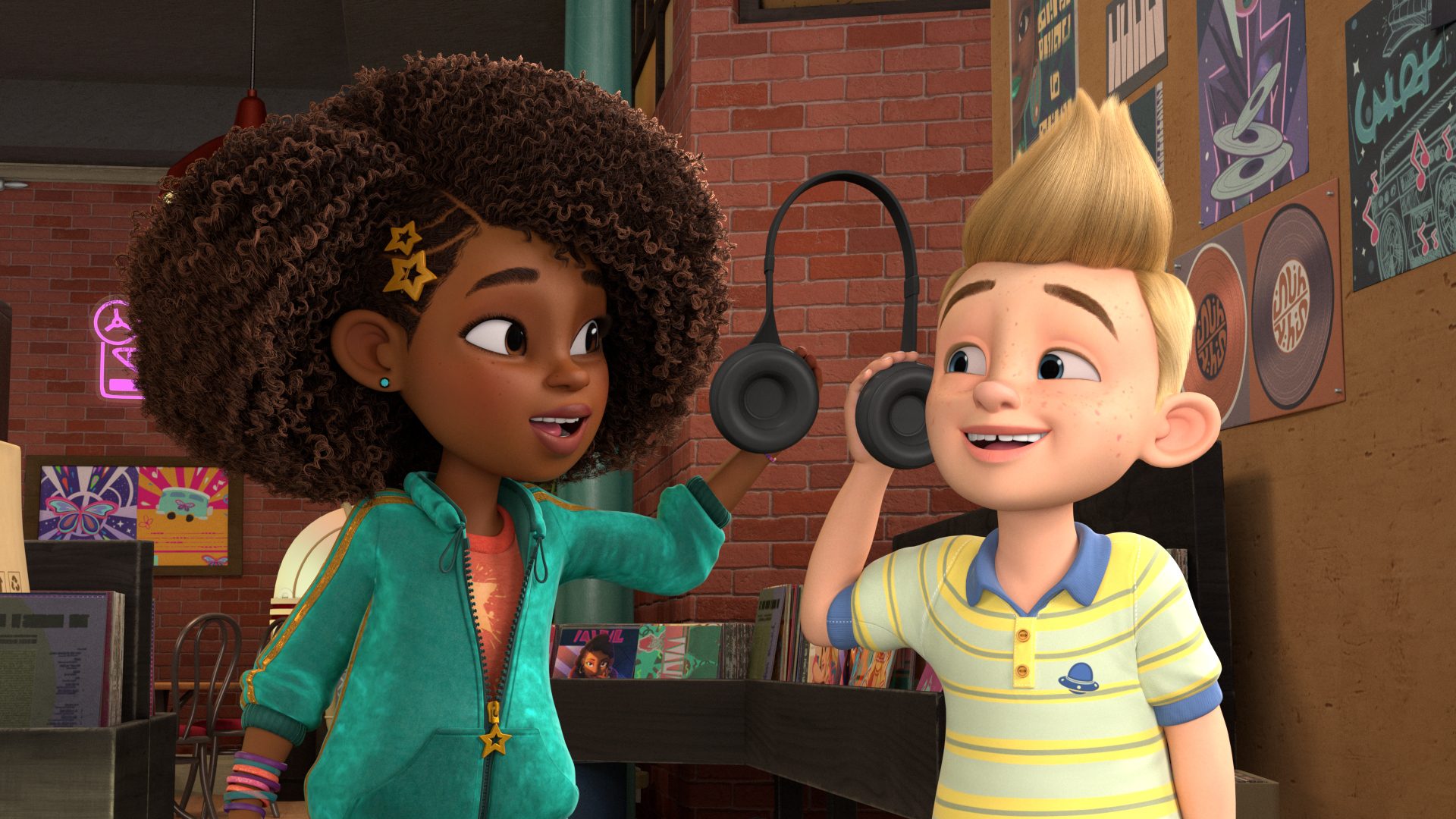 Looking for some epic new tunes? Check out these awesome music videos from Karma's World!
This impactful hit series follows Karma Grant, an aspiring musical artist and rapper from Hansberry Heights, along with her rocking friends and family. Join Karma as she uses music to navigate all the challenges that come with growing up, while inspiring us to take action and make a difference in our communities.
Through songwriting, Karma tackles important issues such as self-esteem, body positivity, discrimination, creativity, expressing emotions, friendship, family, leadership, celebrating differences and more. Karma doesn't just want to share her music with the world… she wants to change the world with it!
The sound design and original music for this series are created and supervised by Chris 'Ludacris' Bridges and James Bennett Jr., and produced by Gerald Keys.
Are you ready to change the world? Come along with Karma and drop the beat!
WELCOME TO KARMA'S WORLD
First, watch as Karma welcomes us to her world and shares an important message: when good goes around it comes back around!
PROUD OF MY HAIR
When Karma feels insecure about her hair and wants to change it, her mom helps her to love her natural curly hair, teaching us all to rock what we've got!
RESPECT THE HOOD
In this song, Karma and her friends teach visitors of Hansberry Heights how to respect the neighborhood and its people.
LOVE WHAT YOU LOVE
In this song, Karma encourages her classmates at Peachtree Middle School to say it loud and say it proud: love what you love!
MAJOR, WHERE YOU AT?
When Major the Dog goes missing, Karma rallies the whole neighborhood together, highlighting the importance of teamwork in a time of crisis.
KARMA'S STATE OF THE UNION
In this rap, Karma promises to do her part in improving Peachtree Middle School.
KARMA AND HER MOM SING ABOUT THE GARDEN
When a new Mega Mart means destroying the community garden, Karma and her mom sing a song about the importance of this space for the history and future of Hansberry Heights.
OPEN YOUR HEART
This song is all about having the courage to try something new, even if it might seem hard. As Karma always says, don't let anything get in the way of your dreams!
GIRLS CAN DO IT!
Check out this awesome girl power rap all about pursuing your dreams and never giving up!
I THOUGHT I WAS THE BEST
When Karma loses a songwriting competition, she wants to give up on her music. However, when she sees her little brother Keys keep going, even when his inventions fail, she is inspired to keep writing. When you get knocked down, you get back up again!
EVERYDAY
The last song on this playlist is Karma's inspirational anthem about never giving up on your dreams, even when things get hard. If you put in the work, and remember that it's okay to fail, anything is possible!
Did you enjoy vibing with us? You can also Stream/Download Karma's World Soundtrack!
And for more musical magic, you can catch Karma's World streaming worldwide on Netflix. Subscribe to the official Karma's World YouTube channel for more next-level videos every Tuesday and Thursday! Follow Karma's World on social! Stay up to date with the latest Karma news and updates on Instagram, Facebook and Twitter. Visit karmasworld.com for all things Karma's World. Learn more about the series and characters, and make sure to check out our printable resources!