*Updated August 15, 2021
Well, World Travelers it's time to say goodbye to exploring as we are heading back to school. We know the end of summer can be both a fun and stressful time for parents, as they prepare to send their little ones back to school. Getting back into a routine, preparing backpacks and encouraging your little ones to make new friends – can sometimes feel overwhelming.
If you know Luna and her friends, you know they're ALLLLL about soaking up knowledge in every exciting country they visit. We have some tips and tricks to help ensure that your little adventurer soaks up ALLLL the knowledge as they head back to their classroom adventures.
ROUTINES – A family routine is important to ensure so that everyone knows school is coming back and it's time we adjust our schedules. Gradually get back into regular bedtimes, scheduling screen time and making sure your little ones know how many days they have left till school returns!
Make it a fun activity every day by hanging a family calendar and marking off the last days of Summer!
ENCOURAGE CONFIDENCE – This school year may look a little different depending on where you live but that doesn't mean the adventures have to end! Encourage your little ones to safely play with friends, start conversations with new classmates, and not be afraid to raise their hands.
The best adventures happen when you step outside of your comfort zone! All it took was a little confidence for Carmen to believe in herself to throw the perfect boomerang when they visited Sydney, Australia.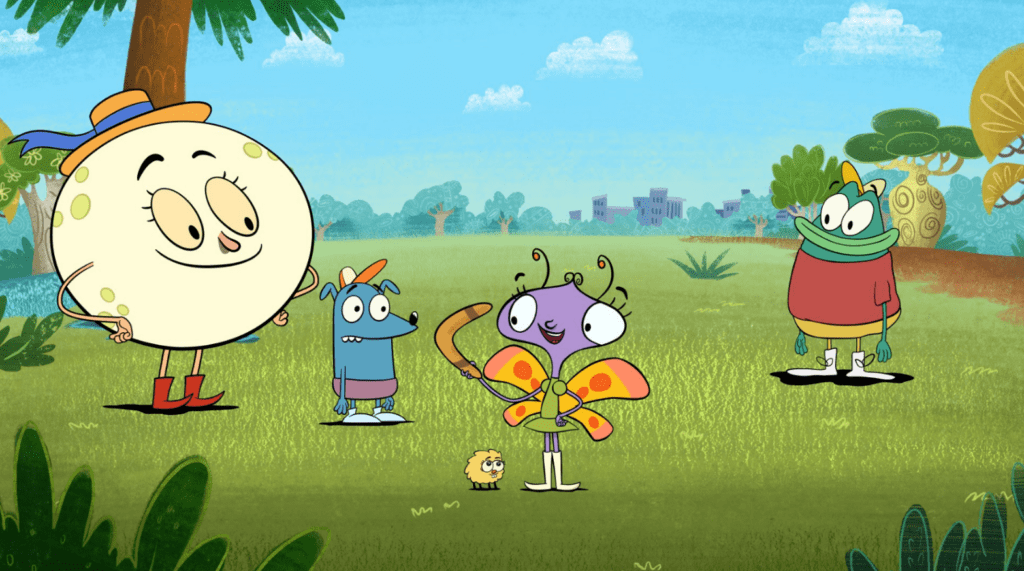 PACK THE RIGHT SUPPLIES – A new school year means new supplies! Take your little adventurer with you when you are purchasing their school supplies and have them be actively involved. This process will help to inspire excitement and encourage decision-making. It will also help prepare them for new procedures and routines they may face at school including wearing a mask and regular sanitization.
STUDY BREAK – Make the transition back to homework time smooth! Set up homework areas in your home, which inspire them to do their best. Set specific times throughout the evening where your little ones know they are going to continue their learning outside of school.
Looking for a creative and educational way to continue learning outside of homework time? Check out the PBS.org website for printable activities, crafts, and recipes inspired by Let's Go Luna! to spark creative minds!
STORYTIME – Your little adventurers will have LOTS to fill you in on after their big day at school. Make time in your night routine to let your little ones share the stories from school. Whether that be at dinner time, as a bedtime story, or on your commute home.
Every adventurer has a story to tell! Carmen, Leo and Andy learn all about how the native Alaskans use their spoken-word to tell stories with their ancestors. Share your stories with your family and continue the tradition.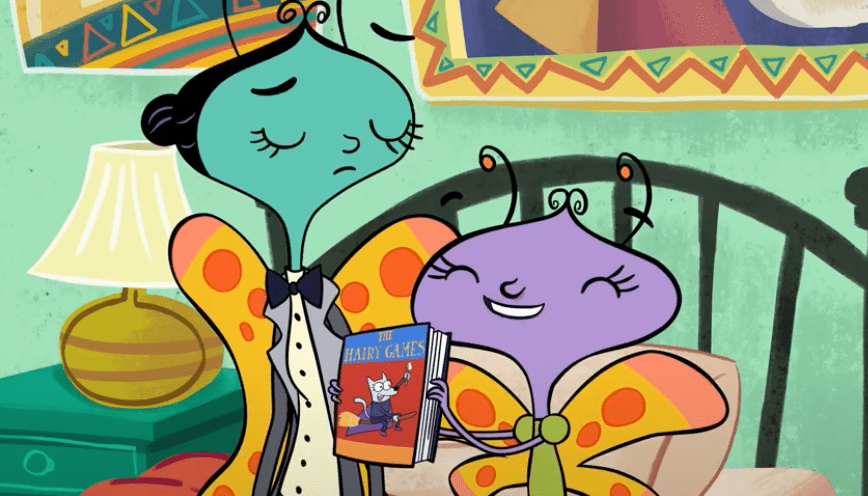 CELEBRATE THE START OF A NEW YEAR – Make the start of a new school year is something to be excited about, it will help soothe those back-to-school jitters for both parents and your little ones! Try a back-to-school barbeque with cake, balloons, and Let's Go Luna! themed games from PBS Kids! Available at PBSkids.org, your little adventurers can travel around the globe to Seek & Find animals, and landmarks at a variety of exciting destinations!
Oh, and don't forget to snap a quick picture on the front step before they head out for their first day!
These are just a few tips on how you and your little adventurer can get ready for back to school. Luna and her friends LOVE to learn new things and want your little one to get the most out of their school experience every year!
Join Luna and her friends on travel adventures on PBS KIDS and the PBS KIDS mobile app from your own home! Be sure to follow along for more adventures on Facebook and Instagram. Share your experiences learning with Luna on social media and tag #LearnWithLuna !
Until our next travel adventure!