We have an exciting announcement for all our Karma's World fans out there: The Karma's World toy collection from Mattel is officially here and available for purchase!  
Last year, 9 Story Media Group and Mattel joined forces in a multi-year global licensing deal for Karma's World, developing a full line of toys that includes dolls and doll accessories, role play, plush toys, styling heads, and more.  
We're thrilled to announce that our Karma's World toy collection is here! The show-stopping toy line, which hit the shelves on Sunday, July 17, is now available to purchase from major retailers around the globe. In the US check out Amazon, Walmart, and Target for Karma's game-changing toys and accessories. You can also explore the full collection on the official Mattel online store. In Canada look for Karma at Toys R Us, Walmart, select Loblaws, and Indigo Online. And across Ireland and the United Kingdom (Smyths, George at ASDA). You can also shop online on Amazon, or on the official Mattel website.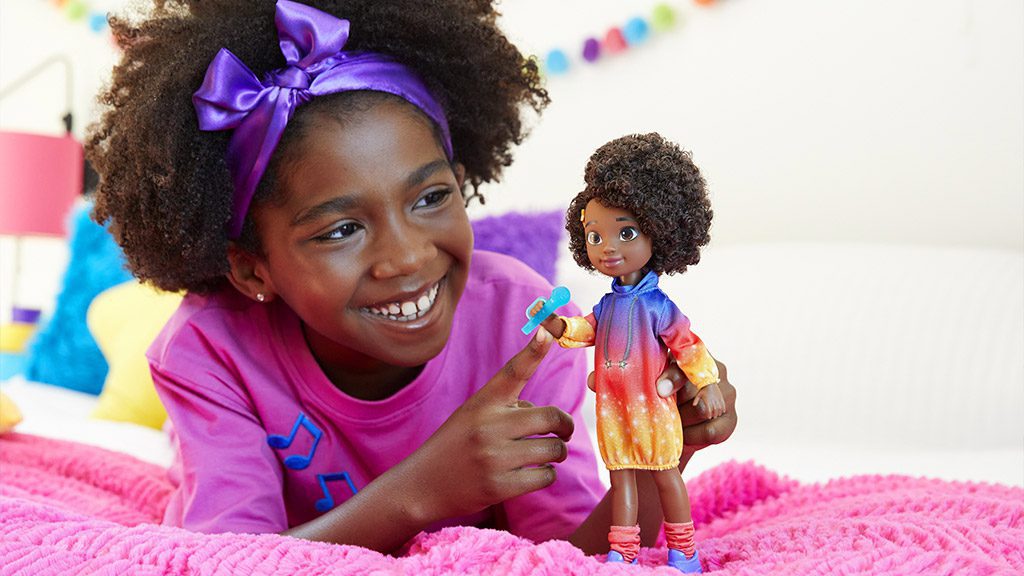 This collection features a range of different Karma's World toys, with dolls for Karma, Switch, and Winston. Fans can buy this trio of dolls together or individually. There are also numerous Karma doll playsets that feature iconic show locations like Karma's stage, the community juice bar, or the recording studio!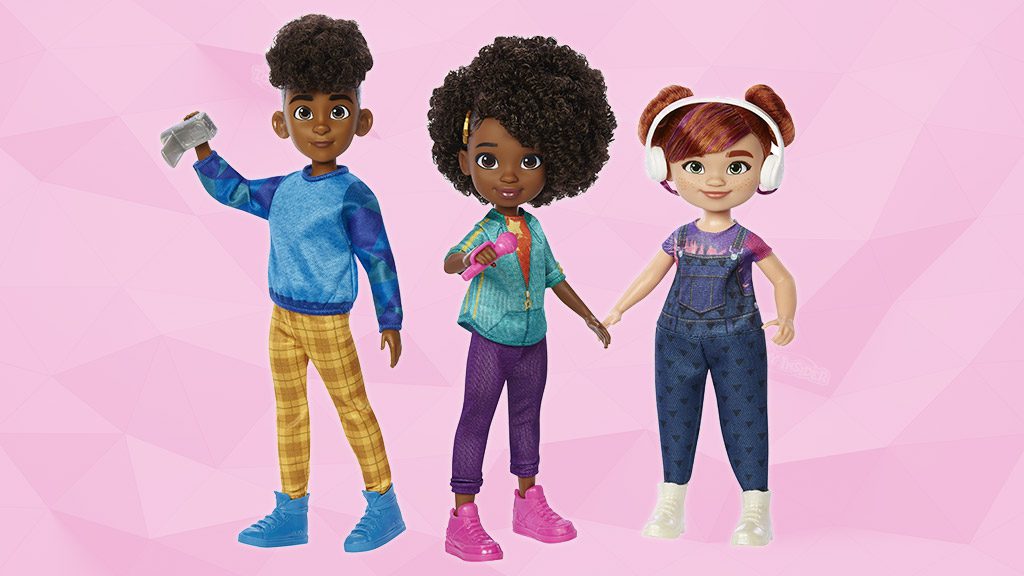 Along with these Karma's World dolls, Mattel has also developed a gorgeous Karma styling head. With this toy, kids can style Karma's curls over and over again, decorating it with fun accessories. 
There is also a Karma's World Sing & Rhyme Microphone that kids can use to perform songs straight from the series! Or they can use it to make up and perform their own unique rhymes, just like Karma. 
Karma fans are already loving these new products, particularly for the diverse representations they're bringing to the toy aisle: 
  

View this post on Instagram
What is LIFE?!?! Stop what you're doing right now, go to @Walmart and pick up @KarmasWorldHQ @Mattel Dolls!!! These dolls are soo special to me! So special for us!!! And our girl Karma has a Bonnet!!!!! The two I'm holding is the Slumber Party pack and Go girls multi pack. pic.twitter.com/wNfVz2oRbj

— ASIAHN (@IamAsiahn) July 19, 2022
View this post on Instagram
Target for the win! We were the first to cop the new #karmasworld dolls from #Target today! We love this show and the representation of a beautiful brown skinned girl with natural hair! The music is pretty good too! #netflix #targetforthewin @Ludacris pic.twitter.com/9tqLnzsmNB

— RobinDavis (@blogginrobin) July 18, 2022
Karma's World is a series developed by 9 Story Media Group, inspired and co-executive produced by Chris "Ludacris" Bridges. The series follows Karma Grant, a middle schooler who uses her rap talents to express herself, work through her feelings, and inspire her friends, family, and community.  
This was a series created with the intention of furthering inclusion on screen for kids, sharing the story of a young Black girl who uses her talent and heart to change her world for the better. We're so proud of this series for creating diverse representations for kids around the world, an intention that's carried over into this new range of Karma's World products.  
If you'd like to buy your own piece of this exciting collection, there are multiple ways to do it! The new Karma's World products can be found in store in the US (Target, Walmart), Canada (Toys R Us, Walmart, select Loblaws, Indigo Online) and across Ireland and the United Kingdom (Smyths, George at ASDA). You can also shop online on Amazon, or on the official Mattel website.  
And don't forget to head to Netflix NOW to watch season 3 of Karma's World, now streaming!
Keep up to date with all the exciting news and updates from Karma's World be sure to follow on social: