The Annecy International Animation Film Festival and its market Mifa, one of the animation industry's leading markets in terms of co-producing, purchasing, selling, financing, and distributing animation content for all broadcasting platforms, is taking place in Annecy, France from June 10th to 15th. Annually, the event attracts over 3,500 industry professionals from 75 different countries.
Angela Santomero (Chief Creative Officer), Alix Wiseman (VP Business Development & Acquisitions), Stephen Kelly (VP Distribution), Federico Vargas (VP Distribution), Darragh O'Connell (Creative Director), Jennie Stacey (VP Development), Wendy Harris (SVP Content and Creative Affairs), Roisin McIntosh (Recruitment Manager), and Carolina Custoias (Recruiter) will be in attendance.
Angela will be taking part in 'Edutainment: How Do You Create a Cartoon for Educational Purposes?' a panel about how animation can be used as a learning tool, something Angela is not only familiar with, but has successfully done with shows like Blue's Clues, Daniel Tiger's Neighborhood and most recently, Charlie's Colorforms City.
The panel will take place on June 14th from 11:00AM – 12:15PM. You can find the full details here.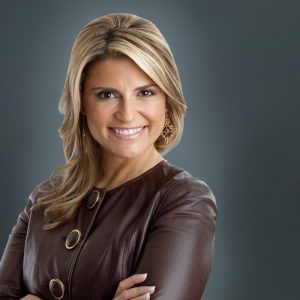 The full event schedule can be found here.