Last night the Academy of Canadian Cinema & Television honoured the best of the best in Canadian Kids media at the 2021 Canadian Screen Awards – Children's and Animation Program.  
And we are delighted to announce that members from both our Xavier Riddle and Let's Go Luna productions took home awards!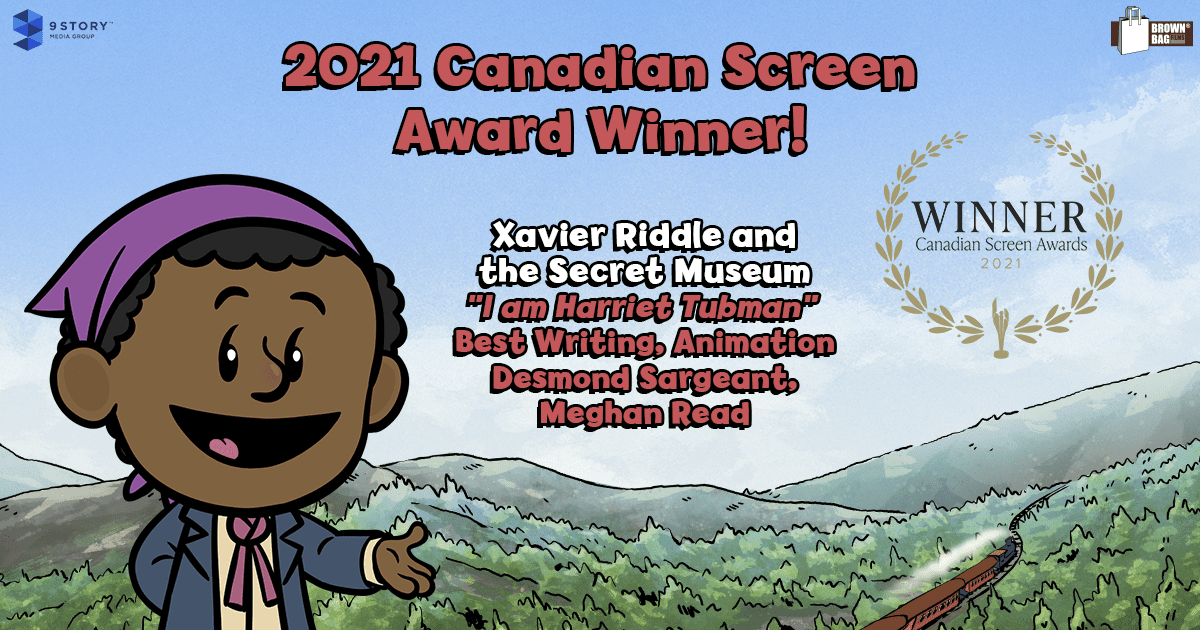 First up, Desmond Sargeant and Meghan Read won in the category of Best Writing, Animation for their brilliant work on Xavier Riddle and the Secret Museum – "I am Harriet Tubman". To learn more about Desmond and Meghan's writing process and their approach to crafting the "I am Harriet Tubman" episode, check out Brown Bag's recent interview with the award-winning writers here. 
Next up, composers Ari Posner, Amin Bhatia, Kris Kuzdak, and Chris Tait collectively took home the award for Best Original Music, Animation for their work on Let's Go Luna! – "Monster Park / Meet the Strongs". 
Congratulations to our incredibly talented teams on their well-deserved awards! 
We are absolutely over the moon about both these wins, and very proud of all our nominated productions this year.  
And one final shout out to all the 2021 CSA honorees! 
To learn more about this year's Canadian Screen Awards click here.