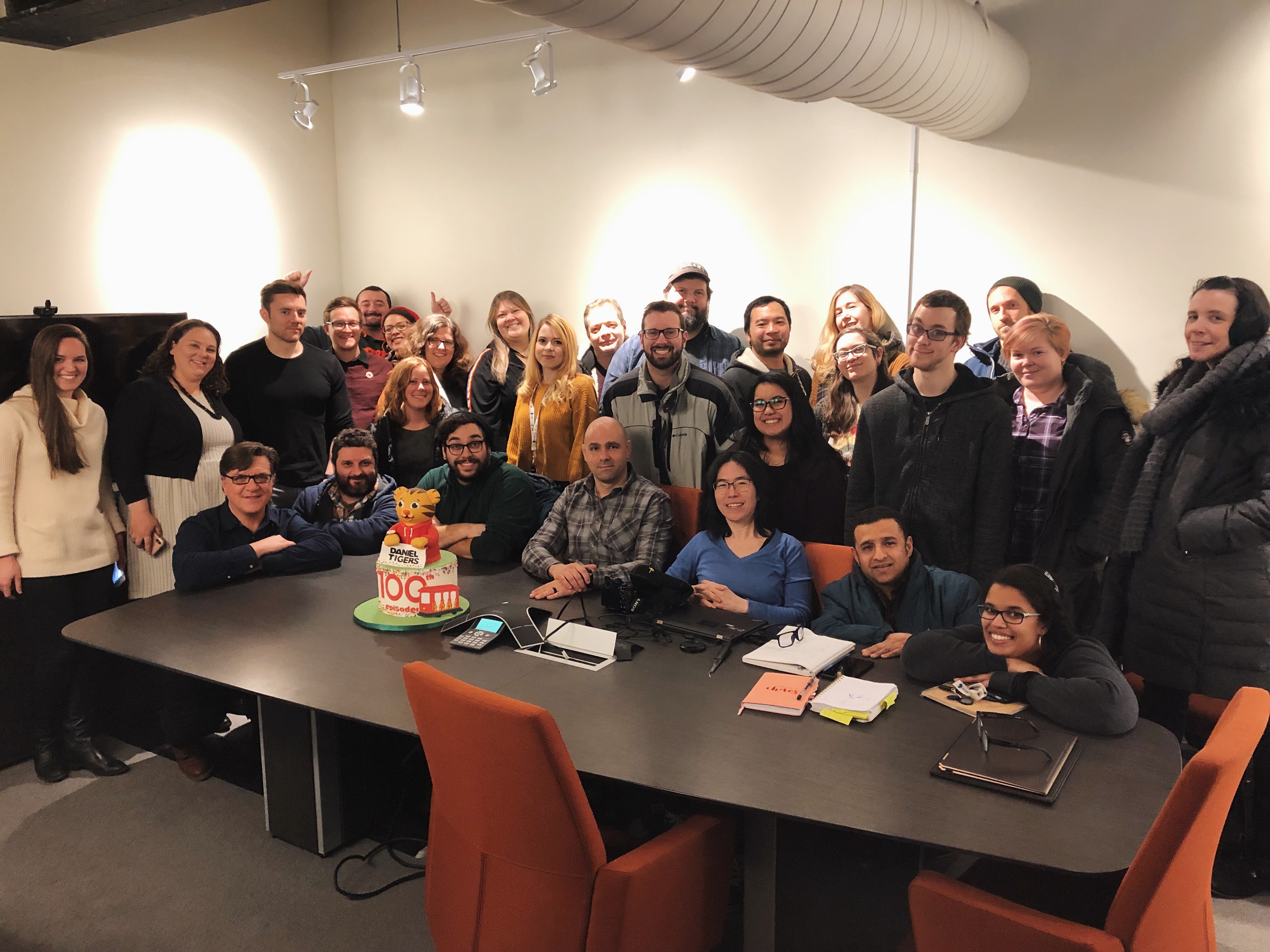 Ugga mugga! We have officially wrapped production on the 100th episode of Daniel Tiger's Neighborhood on Friday, March 1 and what better way to celebrate than with cake. On Wednesday, the whole DTN crew, the producers, writers and animators, gathered to commemorate this amazing achievement with a spectacularly sweet rendition of our beloved Daniel.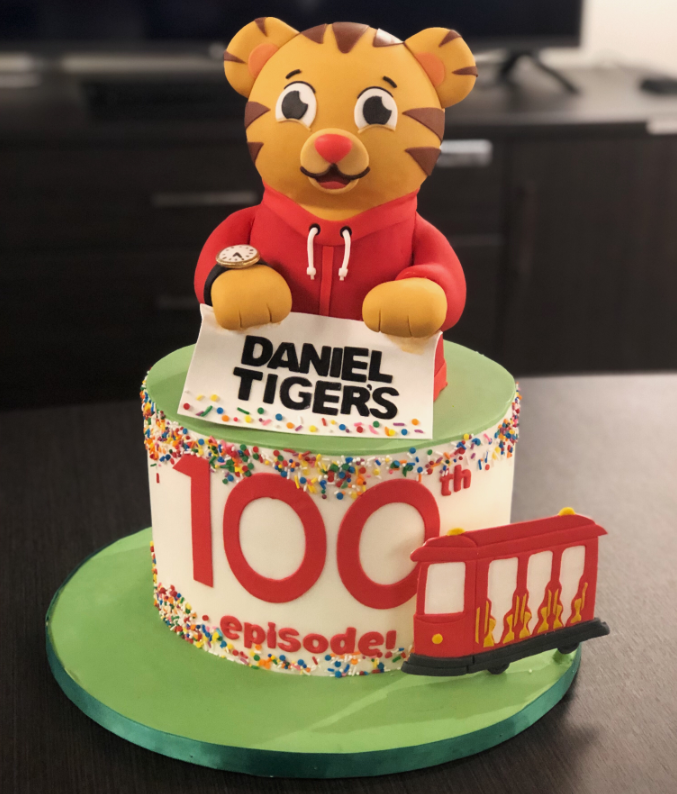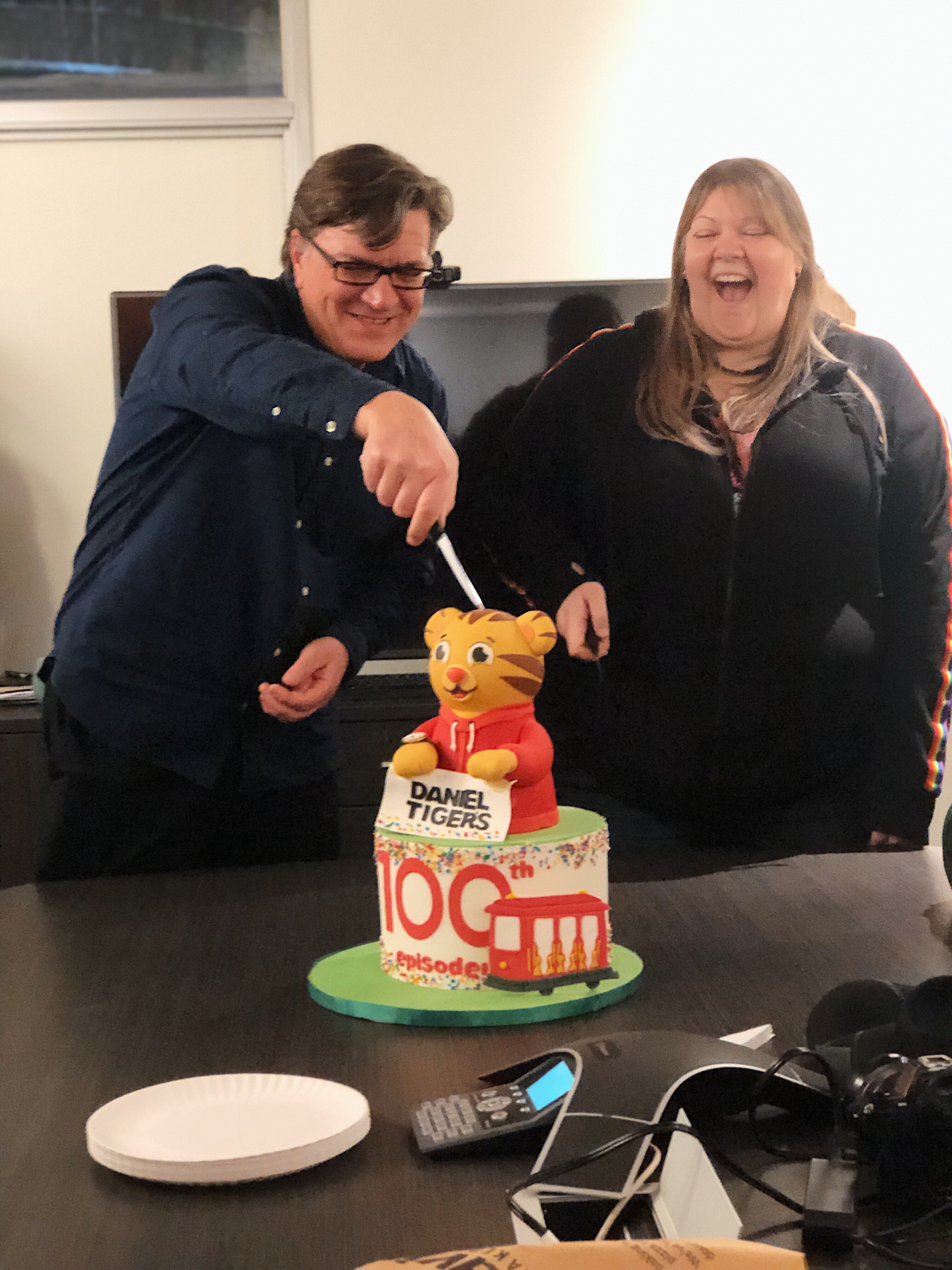 There to provide a few kind and inspiring words was Sarah Wallendjack, Producer on Daniel Tiger's Neighborhood:
"100 episodes is not a minuscule achievement! Daniel Tiger's Neighborhood continues to be a series that makes a meaningful difference in the lives of millions of children. The impact this show has had on its viewers is something we should all be so incredibly proud of. Children all over the world are singing Daniel's strategies, hugging their Daniel Tiger stuffies, playing the apps and finding comfort in Daniel's stories in books and on screen. PBS and Fred Rogers Productions shared their pride and excitement about this milestone and agree that this wouldn't be possible without all the incredible talent at Brown Bag Films and all the love that every artist puts on screen."
And Tammy Langton, the show's Director:
"Everyone on the team should be very proud to achieve this milestone of 100 episodes! It takes a lot of passion, dedication, and love from a neighborhood of people to make this show what it is. I've had the pleasure of learning and growing over the years on all 100 episodes, and to everyone who is part of 'Daniel Tiger's Neighborhood' I sing: Thank you for everything you do!"
Congrats to the whole team for this wonderful achievement. Everyone here at 9 Story Media Group is excited for the episode to air on PBS Kids later this year!