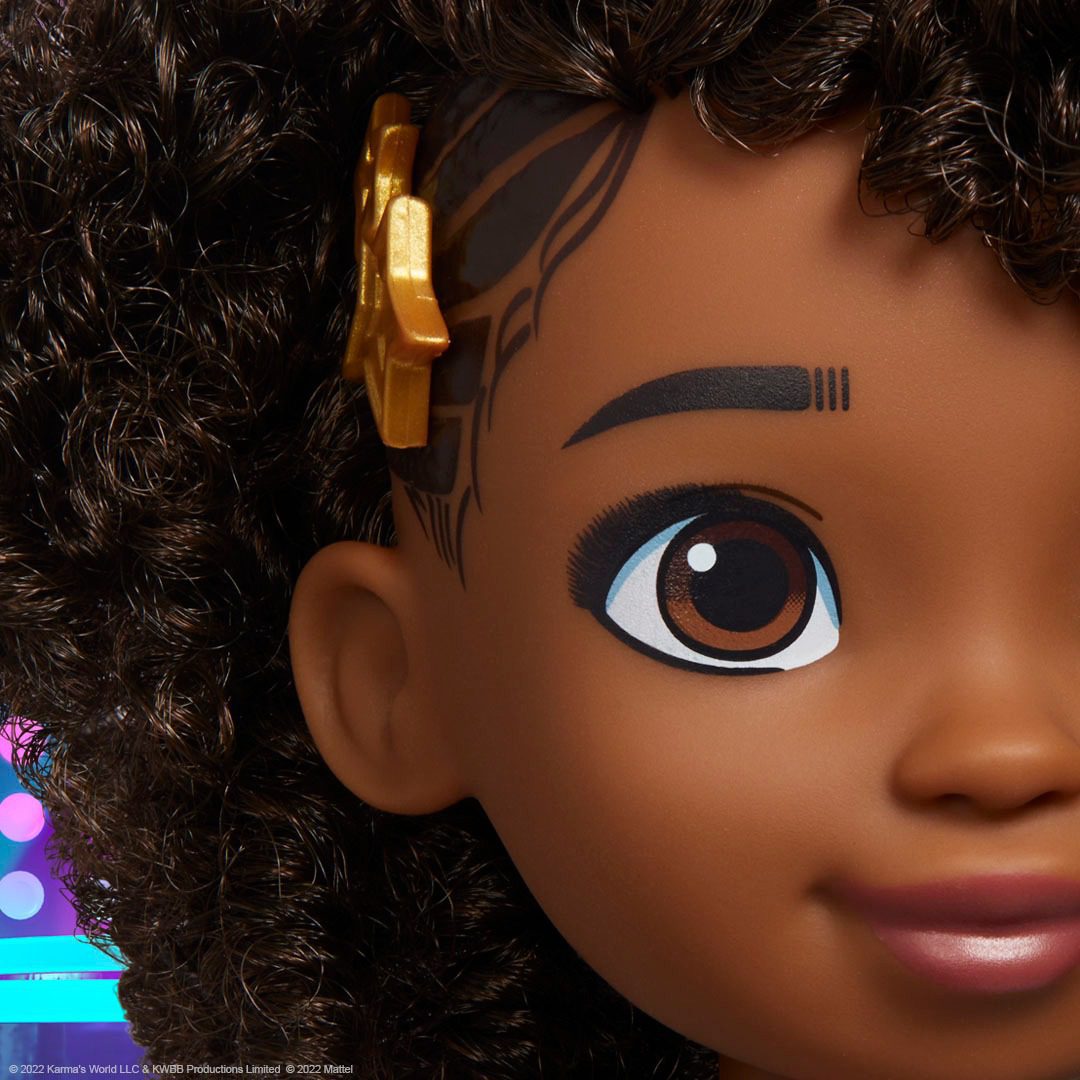 A Young Movement Is Coming!
Direct from Mattel, we are beyond thrilled to share an exclusive backstage sneak peek at the very first Karma's World doll, dropping this summer.
From dreams to center-stage, Karma's set to make her big debut! She's out to change the world, one rhyme at a time. Our kids can dream big, do good, and sing proud with this aspiring rap star, ready to show the world everything she's made of.
View this post on Instagram
Mattel joined forces with 9 Story Brands and Karma's World Entertainment last year in a multi-year global licensing deal tied to Karma's World, the new CG animated series from creator Chris 'Ludacris' Bridges streaming now on Netflix. Mattel has the global licensing rights to develop a line of toys for the franchise, including dolls and doll accessories, styling heads, role play, plush and more. Above is the first look at the Karma's World doll line from Mattel. This must-have toy will be hitting shelves in summer 2022.
Karma's World follows 10-year-old Karma Grant, an aspiring musical artist and rapper with big talent and an even bigger heart. Every episode is infused with hip-hop music, streetwear fashion and original choreography. The series focuses on themes of self-expression, identity, leadership, creativity and the importance of community. Geared for children 6-9, Karma's World is a coming of age story about a young Black girl finding her voice and using it to change her world.