Our Kindness Revolution is ON!
We are thrilled to share that Hello, Jack! The Kindness Show is now streaming on Apple TV+!
And guess what? Even if you don't have an Apple TV+ subscription, there is still a way to try a little act of kindness today, because the first episode is FREE to watch!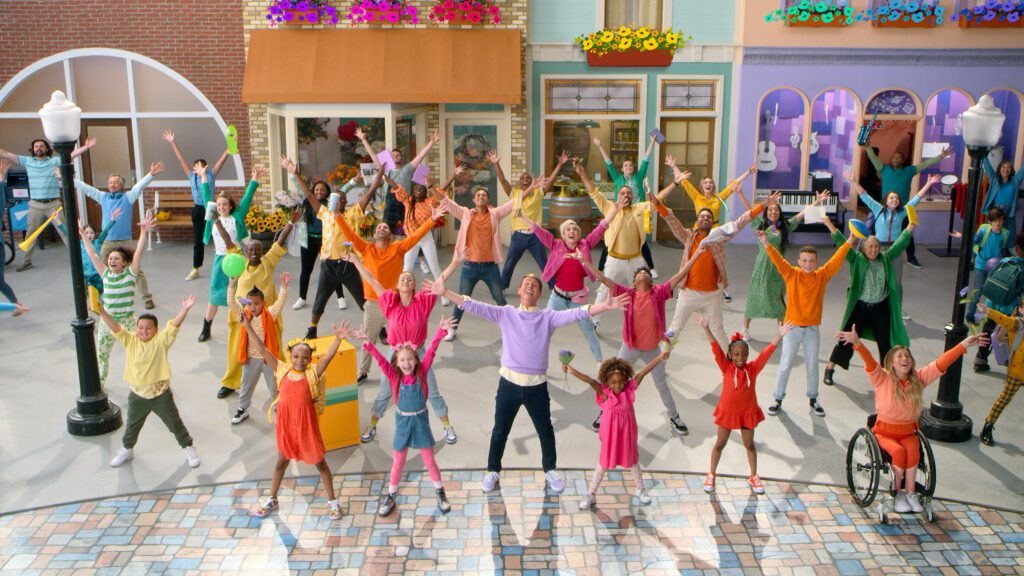 Join Jack McBrayer and his friends at Clover Grove as they help kids start a KINDNESS REVOLUTION and show us all how one act of kindness can grow and start a chain reaction of many more!
Anchored around Emmy Award-winner Jack McBrayer's infectious positivity and playful humor, "Hello, Jack! The Kindness Show" invites preschoolers into a world where a little act of kindness can change the world.  Alongside special guest stars, Jack inspires kids to solve problems with kindness and heart. The series showcases stories where acts of kindness are shown through "The Three C's" – caring, connecting, and cascading kindness from one person to another.  The series also features original songs from the Grammy Award-winning band, OK Go.
Hello, Jack! The Kindness Show was co-created and executive produced by Jack McBrayer and our very own CCO Angela C. Santomero. The series was produced here at 9 Story Media Group and animated by our Oscar® nominated studio Brown Bag Films ("Doc McStuffins," "Vampirina," "Ada Twist"), with Wendy Harris and Vince Commisso serving as executive producers. Emmy Award-winner Guy Toubes served as showrunner. Junlei Li, the Saul Zaentz senior lecturer in early childhood education at the Harvard Graduate School of Education, served as the Kindness and Human Connection Expert on the series.
Want more Hello, Jack! Check out the official trailer here and watch the first look featurette here!
Can't get OK Go's seriously catchy Hello, Jack theme song "Try A Little Act of Kindness" out of your head? Stream it on repeat via Apple Music!
✨ And remember that kindness starts with a simple hello! ✨