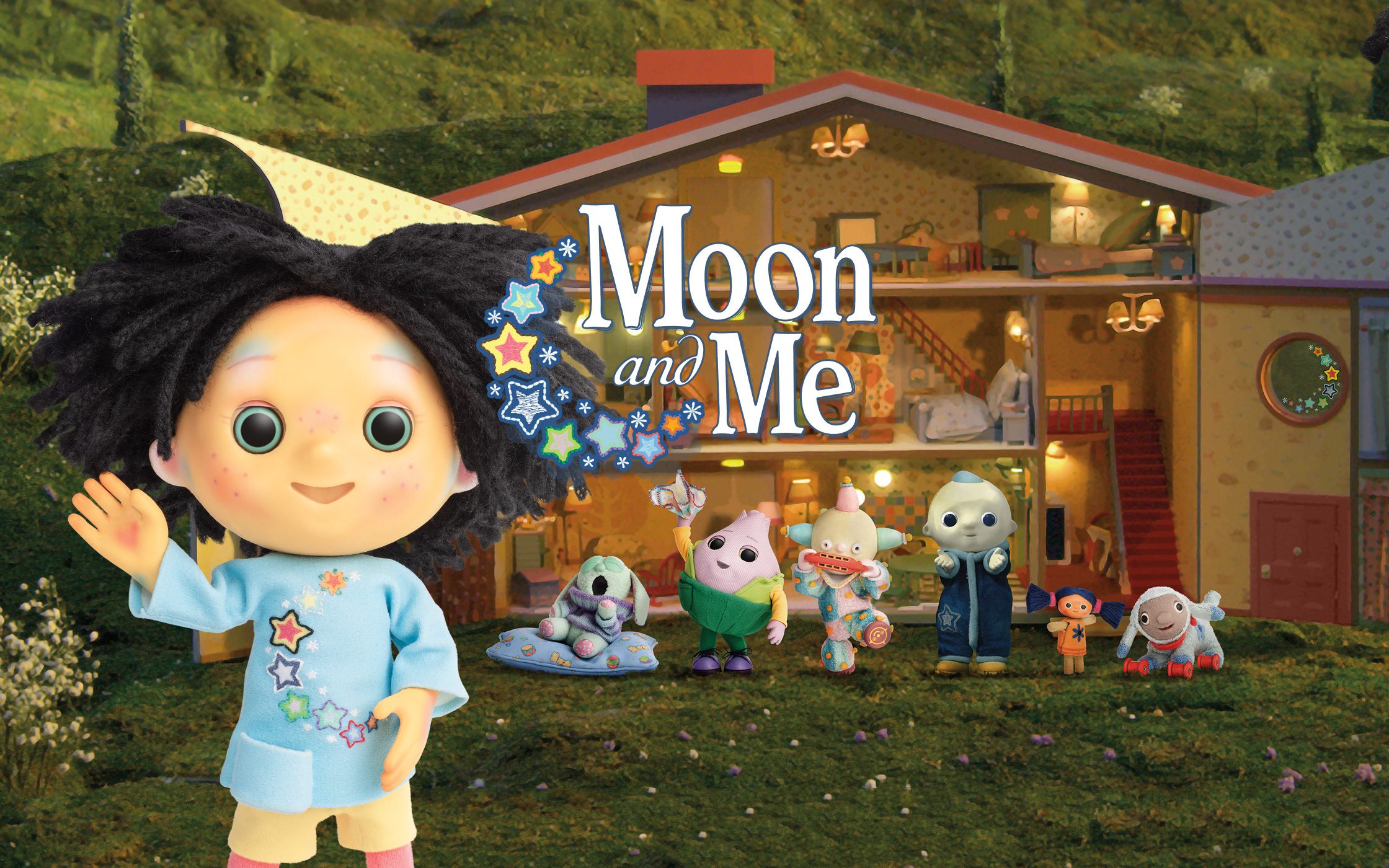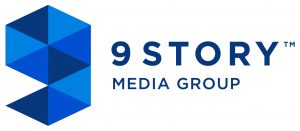 Sutikki and 9 Story Add Minor Entertainment,
Amscan, Orange Tree Toys, Redan, and Whitehouse Leisure to its Top-Tier Roster of
Multi-Territory Partners for Critically-Acclaimed Series from
Teletubbies Co-Creator Andrew Davenport
Los Angeles, CA/Toronto, Ontario – May 29, 2019 – Sutikki, co-producer of the landmark new preschool series Moon and Me, alongside Andrew Davenport's Foundling Bird, and 9 Story Brands, global distributor and licensing agent for the brand, today announced a number of key additions to an already best-in-class roster of global, multi-territory and local licensed partners. Minor Entertainment has been signed as the global live entertainment partner for the series on the strength of its success in the UK with another of Andrew Davenport's hit preschool brands, In The Night Garden. In addition to Minor, Amscan, Orange Tree Toys, Redan, and Whitehouse Leisure have been added to the growing slate of licensed partners for Moon and Me, which now numbers more than 40 and includes Hasbro (global master toy) and Scholastic (global master publishing).
Moon and Me (50 x 22') made its global television premiere on BBC's CBeebies in the UK in early February 2019 and has just debuted in the U.S. on Universal Kids, part of NBCUniversal's Entertainment & Lifestyle group, where it will air each weekday at 8:00am. In the UK, the series has been a top performer on CBeebies since its launch in February 2019.
Created by Andrew Davenport, known for Teletubbies and In The Night Garden, and produced by Davenport's Foundling Bird and Sutikki, Moon and Me is inspired by well-loved tales of toys that come to life when nobody's looking. The series breaks new ground in its technical and visual ambition, and combines the latest production methods to bring the colorful world of Moon and Me to life. With friendship at its heart, Moon and Me explores how the characters demonstrate kindness, empathy and consideration to each other.
"The reception to Moon and Me has been overwhelmingly positive and gratifying," said Andrew Kerr, Co-Founder of Sutikki. "We are thrilled to be working in partnership with such a creative, dedicated and growing group of licensees. Their passion and expertise are sure to make the experience of
Moon and Me all the more compelling for our global audience of children."
"It is a rare opportunity to be on the ground floor of a winning property that resonates so universally with such a broad audience," said Kristin Lecour, VP Consumer Products and Distribution, 9 Story Media Group. "Licensees and broadcasters are lining up to join the Moon and Me family and we're delighted to be a part of this standout brand."
Sutikki manages Moon and Me in the UK and crafted the global live entertainment relationship with Minor Entertainment, while 9 Story Brands, which oversees global licensing of Moon and Me outside of the UK and China, worked collaboratively with Sutikki UK to conclude and extend arrangements with a number of key partners, including Amscan for party goods, balloons, and dress-up (EMEA); Orange Tree Toys for wooden toys and puzzles (UK & U.S.); Redan for children's magazines (various European territories); and Whitehouse Leisure for amusement park plush (EMEA).
About 9 Story Brands
9 Story Brands is the dedicated brand management and consumer products division of 9 Story Media Group, a leading content creator, producer and distributor of kids and family-focused intellectual property. 9 Story Brands builds international entertainment brands for kids, with expertise across creative, brand marketing and licensing. 9 Story Brands manages merchandising rights for top children's properties, including Daniel Tiger's Neighborhood, Super Why, Colorforms, Wild Kratts, Nature Cat, and Luo Bao Bei. www.9story.com
About Andrew Davenport
Andrew Davenport is a multi-award-winning English producer, writer and composer specializing in creating high-volume television and publishing series for young children. He co-created Teletubbies (first broadcast in UK in 1997) and wrote all of its 365 episodes. Teletubbies was broadcast in 125 countries, translated into 45 languages, won 17 industry awards and achieved "iconic" status as probably the most instantly recognizable British pre-school brand of contemporary times. Davenport also created the double-BAFTA-winning global success In the Night Garden (first broadcast in the UK in 2007), writing all of its 100 episodes, and composing its title theme and all incidental music.
About Sutikki
Sutikki — Japanese for sticky — was founded in 2016 by executives Irene Weibel and Andrew Kerr.  Backed by L.A.-based studio Bento Box, Sutikki (www.sutikki.com) creates, produces, distributes, and merchandises compelling content built for today's kids ages 2-11. Sutikki believes in the power of story and its ability to drive commercial success globally.
#  #  #
Press contacts:
Grand Communications (for Sutikki)
Alison Grand                                                                                      Laura Liebeck
212-584-1133; Alison@grandcommunications.com                 845-440-7974; Laura@grandcommunications.com
For 9 Story Media Group
Jennifer Ansley, SVP, Marketing & Communications
416 530-9900, x 230; Jennifer.ansley@9story.com
For Foundling Bird
Valerie Taylor
+ 44 7889 666594;  valerie@valerie-taylor.co.uk