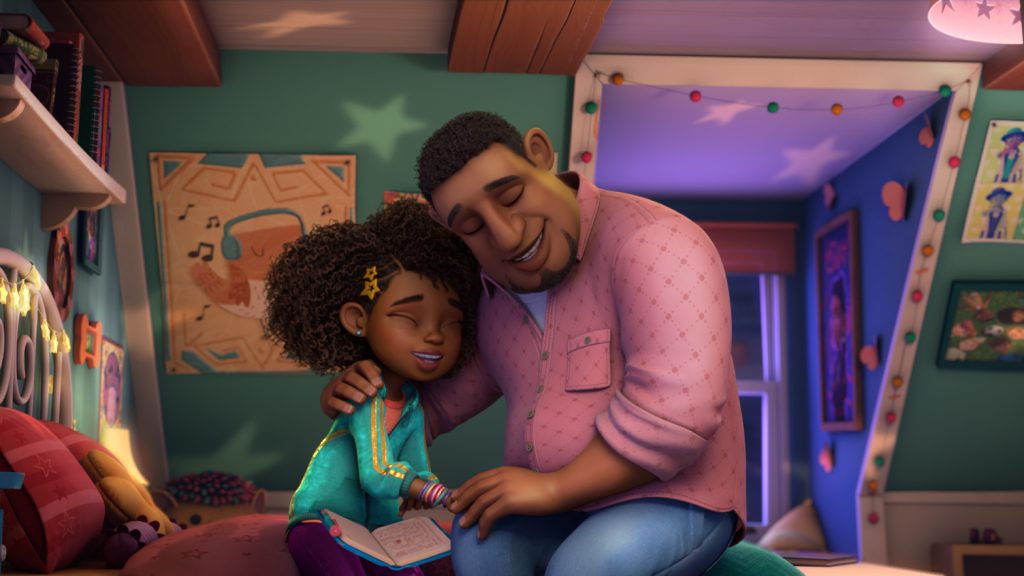 Attention, all-stars!
We've got some amazing news – you can get a sneak peek of our upcoming animated series, Karma's World, with the full episode 'I Am Karma' right NOW before the full series premieres on Netflix this October 15!
From creator Chris Bridges, Karma's World follows Karma Grant, an aspiring musical artist and rapper with big talent and an even bigger heart. Smart, resilient, and deeply empathetic, Karma pours her soul into songwriting in hopes of one day changing the world.
The episode titled 'I Am Karma', sees Karma Grant on the first day of middle school. Karma makes a new friend who shares her love of music — then faces a classmate who makes fun of her name.
The series is produced in partnership with 9 Story's Oscar-nominated, Dublin-based studio Brown Bag Films and its Emmy Award-winning Creative Affairs Group as well as Karma's World Entertainment, Chris Bridges's production company.
The voice cast features an all-star line-up including Asiahn Bryant, Camden Coley, Danielle Brooks, Chris "Ludacris" Bridges, Tiffany Haddish, Dascha Polanco, Jordan Fisher, Dawnn Lewis, Isaia Kohn, Aria Capria, Kaila Mullady, and Ramone Hamilton.
You can even check out this star-studded cast rap to get a taste of what's in store and meet some of the voice cast:
Get ready to drop a beat with us and change the world with Karma and friends!
Karma's World comes to Netflix on October 15th.