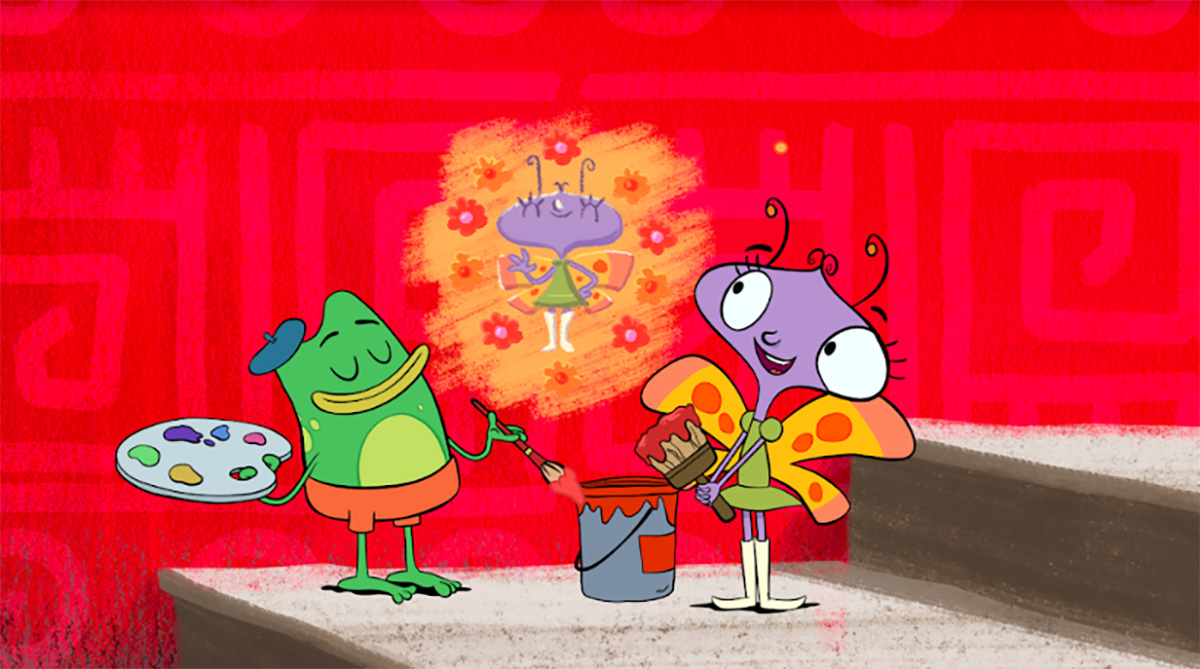 School's out for the summer! 
Luna and Andy always have so much fun painting the cities they travel to! Below is a fun DIY (do it yourself) paint activity for you and your little adventurer.
DIY SALT PUFFY PAINT ACTIVITY:
Salt puffy paint is a cool way to experiment with textures in your arts and crafts. This fun and inexpensive activity will keep the kids entertained as they watch the paint dry and texturize.
What you'll need:
– Flour
– Salt
– Food colouring tempura paint
– Water
– Squeeze bottles
– Heavy paper
Instructions:
Mix together equal parts of flour, salt, and water. Then mix in color

Put mixture in squeeze bottles

Repeat and create colours as desired

Squeeze the puffy paint onto the heavy paper in any image, design, or abstract marks desired.

Try adding a second color on top of the first.
To find detailed instructions and a user-friendly video on how to make salt puffy paint click here. 
We want to see your designs, so be sure to share your creations and tag us @letsgolunahq on social! Then, head over to PBS Kids to play the Let's Go Luna! Andy's Art Studio game.  
Until our next travel adventure!