Cooking with your kids offers a wide variety of opportunities to learn and grow. We all know Luna and her friends love to try new foods on their travels around the globe.Today, we are sharing a few delicious dishes from countries they have visited during their travels. Each dish includes a link to a recipe that you and your little adventurer can spend time together making!
Rice and Beans from Mexico!
When Luna and her friends travelled to Mexico, they were able to appreciate the wonderful music and delicious food that the country has to offer! They also learned from a few locals just how important beans are to the food culture in Mexico City!
Rice and beans are a staple in many countries around the world and there are countless ways that each culture prepares them. What makes them such a great ingredient to cook with is that they can be prepared in so many different ways! Beans for example can be eaten grounded up, processed into a paste or mixed with grains. On cold days, beans can be milled into powder, and mixed with corn flour to create masa for tamales!
With this easy 4-step kid-friendly recipe, families can prepare a tasty rice and beans dish together! Check out the recipe and instructions here.
Phở from Vietnam!
Vietnam's signature noodle soup has become an incredibly popular dish beyond their country's borders. With its warming, aromatic broth and fresh herbs and spicy condiments, phở can be a comforting meal to have on a cold day to warm the soul! Phở is a historic staple in Vietnam and represents the country's food culture in a bowl – it can also be enjoyed any time of day or year as it is a very popular breakfast dish year-round in Vietnam!
It's also something you (and your kids) can easily make at home! Check out the recipe and instructions here.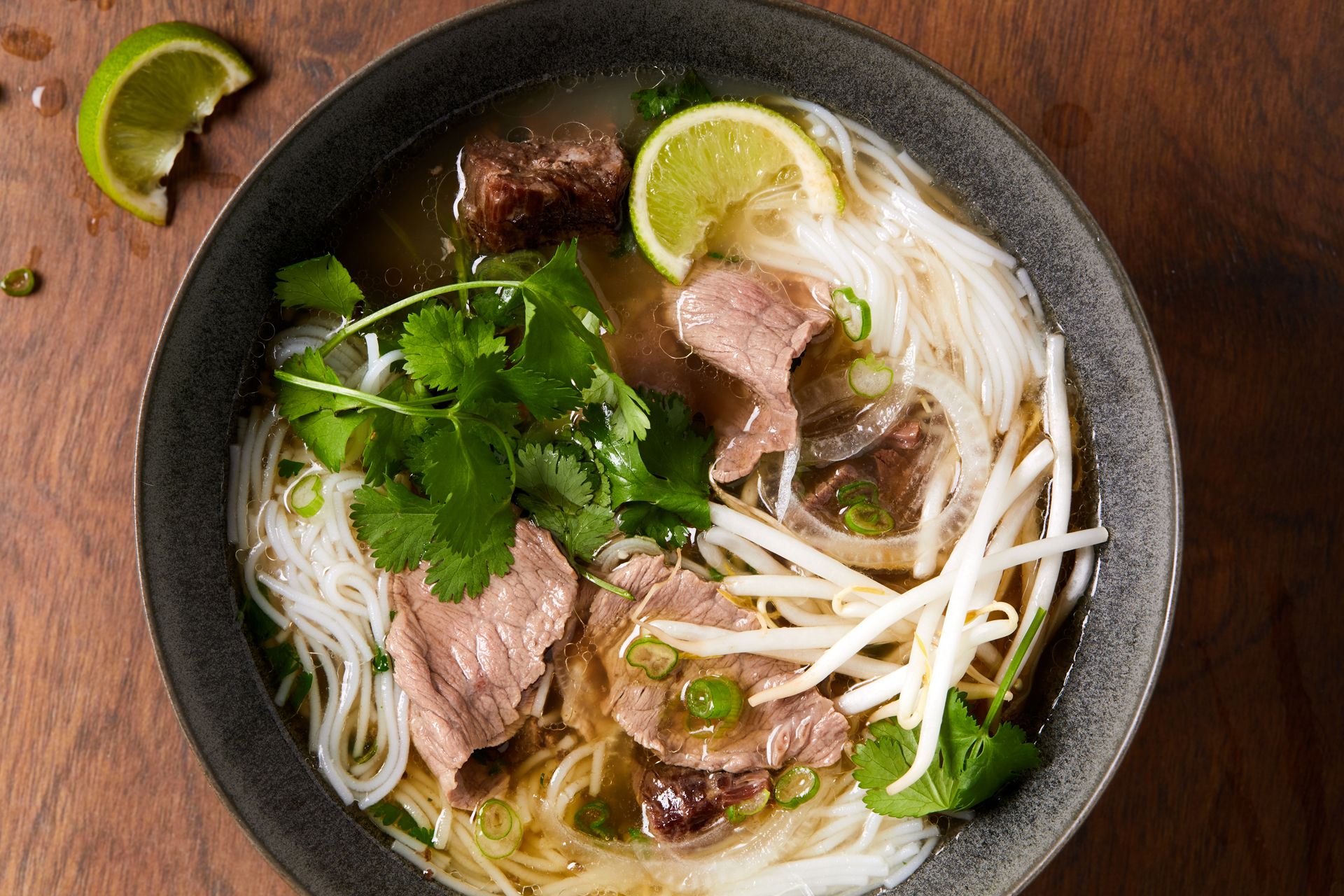 Jambalaya from New Orleans, USA!
When Luna and her friends travelled to New Orleans, they learned that locals like to have big parties and celebrations – the bigger, the better in fact! What makes the next dish so great, is that it can easily be made to serve dozens of people – with this dish, there will be enough to go around for everyone at the party!
Jambalaya is a much-loved favourite for anyone in the family! It is filling and full of flavour, and most importantly – super easy to make! Jambalaya can actually be prepared using just one pot so that all the flavours can come together easily. A fun fact about Jambalaya is that it has influences of Spanish, French, African, Native American and Caribbean cooking styles – which explains why so many different ingredients are able to come together in this dish in harmony.
Check out the recipe and instructions here. What's also great about this dish is that if you're missing an ingredient, it can be easily substituted with whatever alternative is in the fridge and will turn out just as good!
Food is something that unites everyone in the world, more importantly, a meal is something you can share with friends and family. Food has the power to bring people together and preparing the meal is all part of the fun! Luna enjoys travelling and trying new foods with all of her friends. Take an afternoon and mix things up in the kitchen with your little adventurer! 
We want to see what you create! Share your cooking adventures with us on social! Don't forget to tag us @letsgolunahq. 
Until our next adventure!