Traveling the world and discovering new places is an important part of life. It helps us expand our knowledge of new traditions, encourages us to be spontaneous and allows us to meet different people from different cultures. However, while you're out there traveling the world, it's important to remember the importance of spending quality time with your family.
During the month of September, we celebrate National Family Day! This day encourages everyone to gather around the table and enjoy a meal together. This is exactly something Luna and her friends learned on their adventure to Rome, Italy, where they met Salami and his family! We're sharing some great lessons we learned with Luna on Italian culture that can help us treasure that time with our family. 
Take breaks together
There are many wonderful parts of Italian culture, but nothing comes close to the importance of family! An important part of the day for those living in Italy is called a 'pauza'. A Pauza is where families take a break in the middle of the day to go home from work and share a home-cooked meal. It's known to be the most peaceful and relaxing part of the day.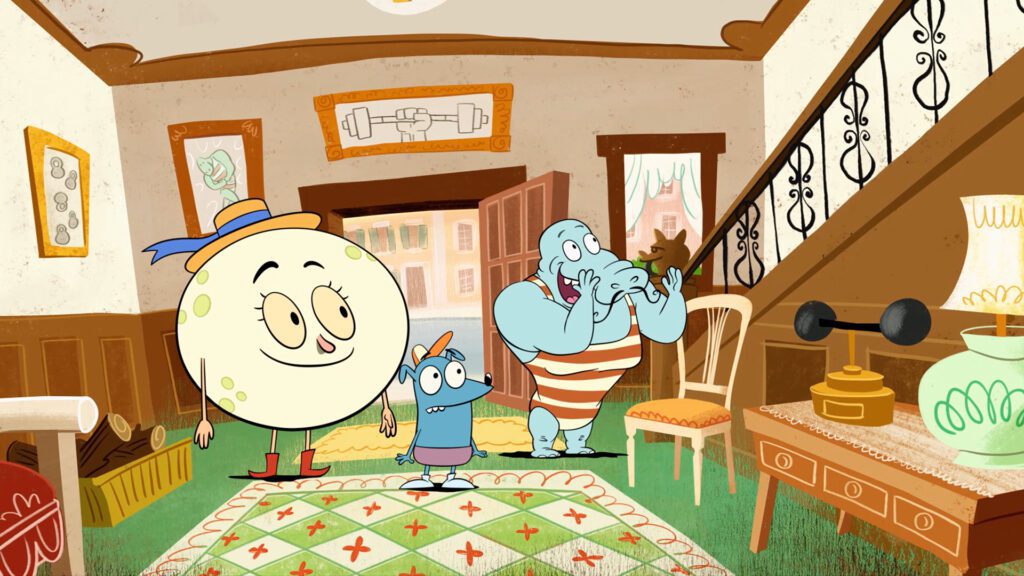 Enjoy good food
It's important to always try to share a delicious meal with your family, just like how families do in Italy. Luna and her friends joined Salami and his family for their Pauza and they got to enjoy a nice plate of spaghetti and meatballs! Doesn't that sound delicious? Check out the PBS.org website to find recipes from Let's Go Luna! just like this kid-friendly recipe on how to make Pasta e Fagioli from Italy! 
Having a meal with your family doesn't have to be fancy! Gather everyone and set the table. Talk to each other and learn more about each other's day. Then, commit to having another meal together before the week is out. Take a family photo and share it using #NationalFamilyDay.
Looking for more creative activities to do during family time at home? Check out the PBS.org website for printable activities, crafts and recipes inspired by Let's Go Luna! to inspire creative minds! 
Since you probably aren't living in Italy, it might not be realistic to go home in the middle of the day with your entire family and have a meal all together. That's okay! Here are ways you and your family can implement these lessons from Italian culture on spending quality family time into your own lives:
Go for a walk together after dinner

Watch a movie or sit with your kids while they watch their favorite TV show

Play a board game on Friday night

Do an art project together on Saturday morning

Go for a short drive on Sunday afternoon with the entire family and discover a new place!
If ever you're looking for something to do together as a family, be sure to check out Let's Go Luna! themed games available at PBSkids.org. For example, you and your little adventurers can travel around the globe to help Seek & Find animals, landmarks and mark at each destination!
As Luna and her friends finished their Italian dinner with Salami and his family, they reflected on one more important lesson. The lesson that no family is perfect and that it's okay if family members don't get along all of the time. What's important is love (and food)!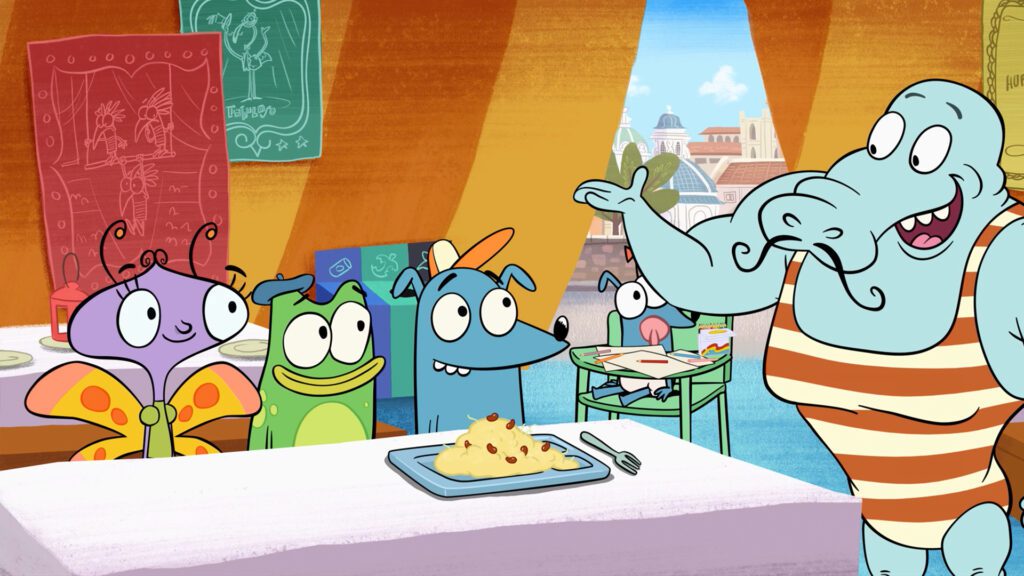 Join Luna and her friends on travel adventures on PBS KIDS and the PBS KIDS mobile app from your own home! Be sure to follow along for more adventures on Facebook and Instagram. Share your experiences learning with Luna on social media and tag #LearnWithLuna!
Until our next travel adventure!