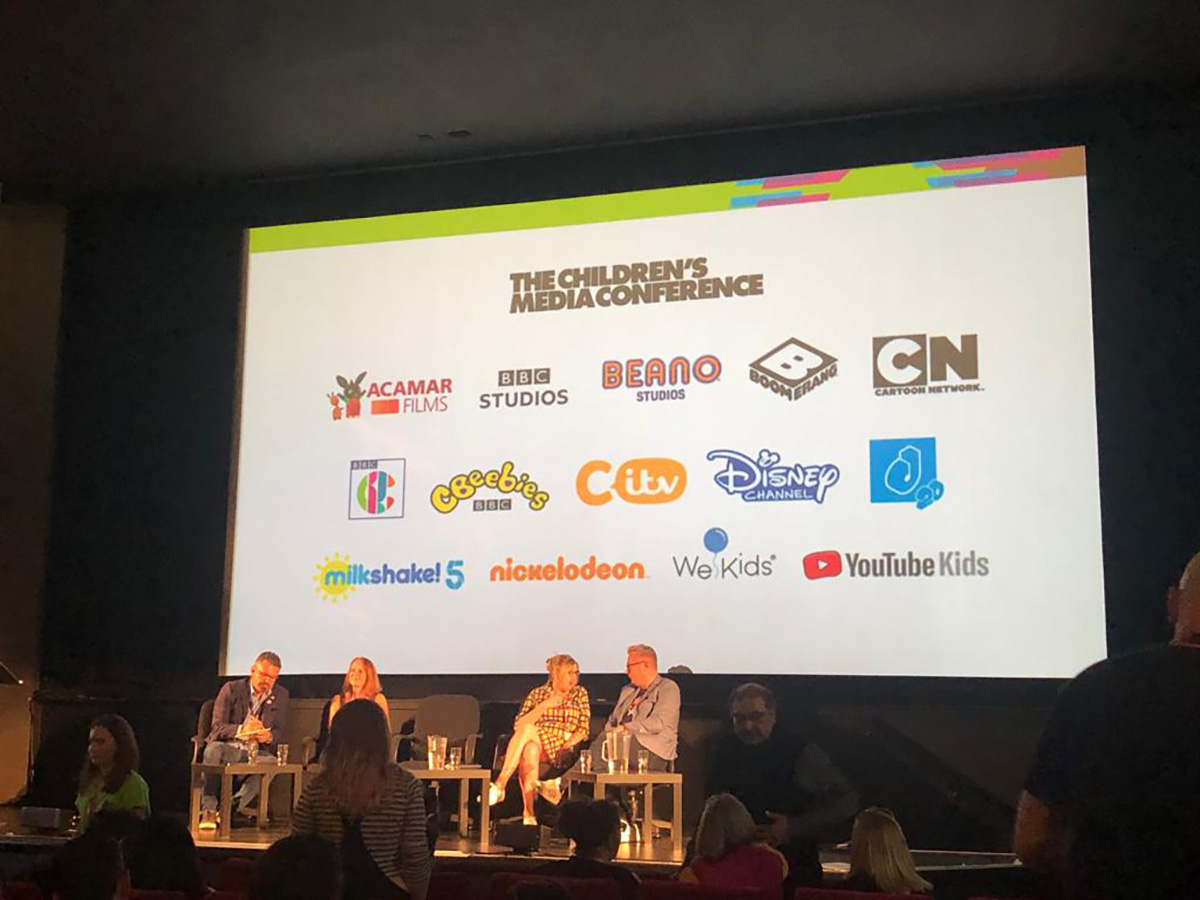 Last week we attended the Children's Media Conference in Sheffield, UK! From the many panels that we attended throughout the event, there were several highlights to be acknowledged!
We had a fantastic time attending the "Fortnite-ly Phenomena: What Creates A Digital Craze?" session, which discussed the aspects of technology and digital content that can lead to digital crazes. The panel was moderated by 9 Story Media Group's Executive Chairman, Neil Court.
"I enjoyed hearing 'what creates a craze' and learning how brands use these crazes to promote exposure to their brands. It was also interesting to hear from a children's psychologist how using crazes such as Fortnite can help with parent/child interaction and stimulate further conversation." – Sarah McQuire, Director of Operations UK
Full session recap here.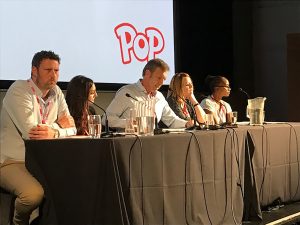 Our team also attended the exciting "Put Your Money Where Your Mouth Is" session, where producers pitched their ideas, Dragon's Den style, in hopes to impress the team of judges!
"One particular pitch based on a relatively new children's book was very impressive. The pitch was amazing and the visuals were great. It was interesting seeing the different types of pitches and seeing what the panel was more drawn to." – Uma Krishnamurthy, Senior Producer UK
Full session recap here.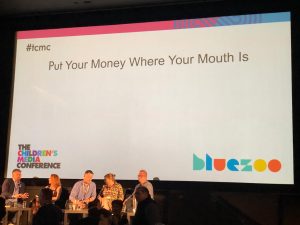 9 Story Media Group's Alix Wiseman, Senior VP, Distribution & Acquisitions, took part in the "Focus on Ireland" panel, which discussed what Ireland can offer and how the world class Irish animation industry was created.
Full session recap here.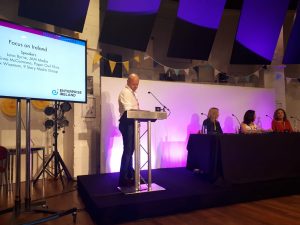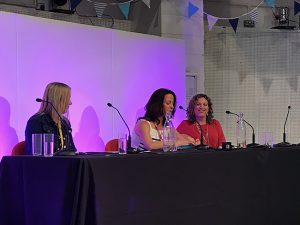 We also stopped by the CMC Party that was sponsored by Brown Bag Films! Check out our banner!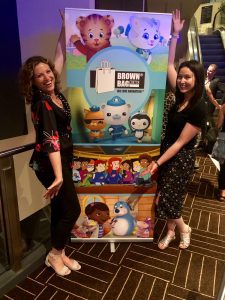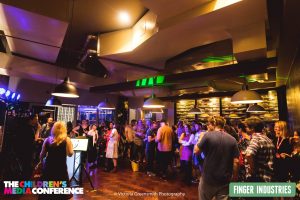 We had a great time at Children's Media Conference and can't wait until next year!!