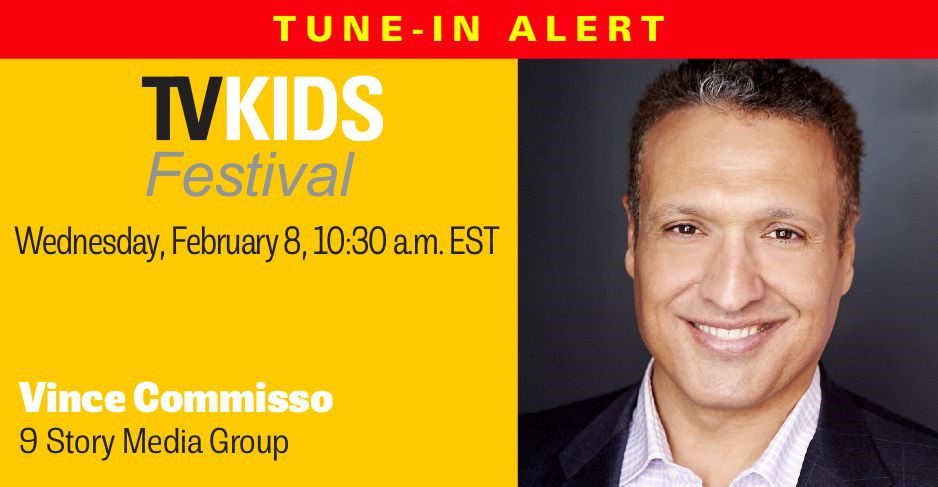 We are thrilled to share that 9 Story Media Group's President and CEO Vince Commisso will be presenting a keynote at this year's TV Kids Festival on Wednesday, February 8, at 10:30am EST.
The TV Kids Festival takes place from February 7 to 10 and features keynotes and panels with leading executives and creatives discussing the major trends in the children's programming business. For more information on this year's festival, please visit the registration link shared above.
Register to attend the free virtual festival via this event link here.