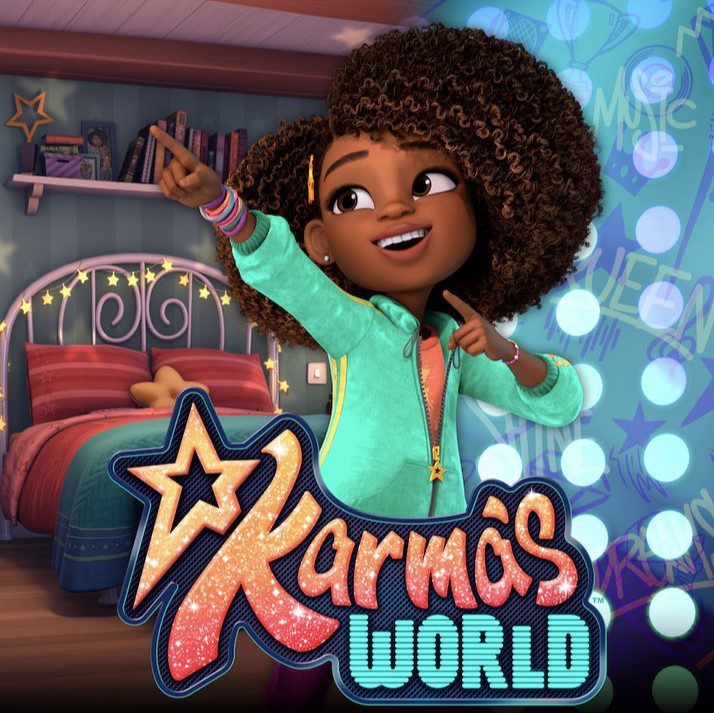 What better way to welcome you into Karma's World than with the very first official music video of the series, released on the Netflix Futures YouTube channel!
Karma's World follows Karma Grant, an aspiring musical artist and rapper with big talent and an even bigger heart. Smart, resilient, and deeply empathetic, Karma pours her soul into songwriting in hopes of one day changing the world.
The series will feature original songs which focus on issues such as self-esteem, body positivity, discrimination, creativity, expressing emotions, friendship, family, leadership, celebrating differences and more. Sound design and original music are created and supervised by Chris Bridges and James Bennett Jr., and produced by Gerald Keys.
And if that sounds like music to your ears, Universal Music Group will be releasing the Karma's World Original Soundtrack on October 15, 2021, to coincide with the official premiere date of the series on Netflix.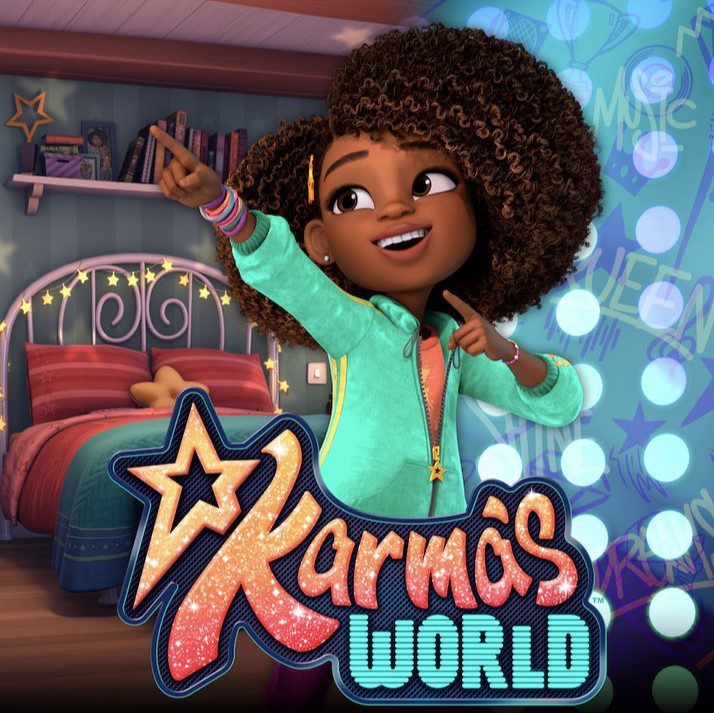 The album will serve as the official companion to the animated series and features original music performed on the show by Asiahn as well as Chris Bridges—in the role of "Dad." It also includes contributions from castmates Ramone Hamilton (Crash), Aria Capria (Switch), Kaila Mullady (Switch – beatboxing) and Camden Coley (Keys).
"I am thrilled to be working with Universal Music Group to bring the music from Karma's World to audiences everywhere. UMG has been my partner on all my albums since day one and it's very fitting that they are with me as I unveil the music from my new animated Netflix series, which has been a labor of love for over a decade and inspired by my eldest daughter.
As a girl dad to four daughters, I am so proud of the music in this show which inspires creative confidence in kids and encourages them to embrace their full authentic selves.
When making music for Karma's World, our creativity was unlimited. We experimented with country, reggae, reggaeton, pop, jazz, R&B, hip-hop, classical and so much more.
The series serves up sophisticated beats, impressive rhymes and straight up catchy choruses all the while addressing important topics and themes in each episode. The music on Karma's World is not just for kids, I know for a fact that whole families will be singing and rhyming along.
Karma's World brings people together, tells great stories, and provides a sound for all ages."
—Chris "Ludacris" Bridges
Karma's World tells "The story of a girl finding her voice and using it to change the world." The music reflects this spirit of empowerment with its upbeat energy and undeniable charm. The show and soundtrack stand out as essential entertainment for the entire family this fall!
Not to mention, it marks a full circle moment and something of a homecoming for Ludacris who launched his career under the UMG umbrella and released nine iconic studio albums as part of the alliance between his own label Disturbing Tha Peace and Def Jam Recordings.
You can download the first track Welcome to Karma's World across a variety of DSPs including Tidal, Spotify, and Apple Music!
And for a taste of what's to come – be sure to check out the Karma's World Cast Rap and get a preview of the stellar line-up!
Karma's World is coming to Netflix October 15.