9 Story Brands and our partners at PlayMonster have some fanta-STICK news to share! The Colorforms® 70th Anniversary Edition set has been honored with a 2021 National Parenting Product Awards (NAPPA) 
For over 31 years, the National Parenting Product Awards (NAPPA) has been ensuring that parents purchase the highest quality products that help them connect and enjoy time with their families. NAPPA's team of evaluators, along with parent and child testers, select the best baby gear, toys, apps, games, books, music, and other family must-haves to be award winners through year-round product testing.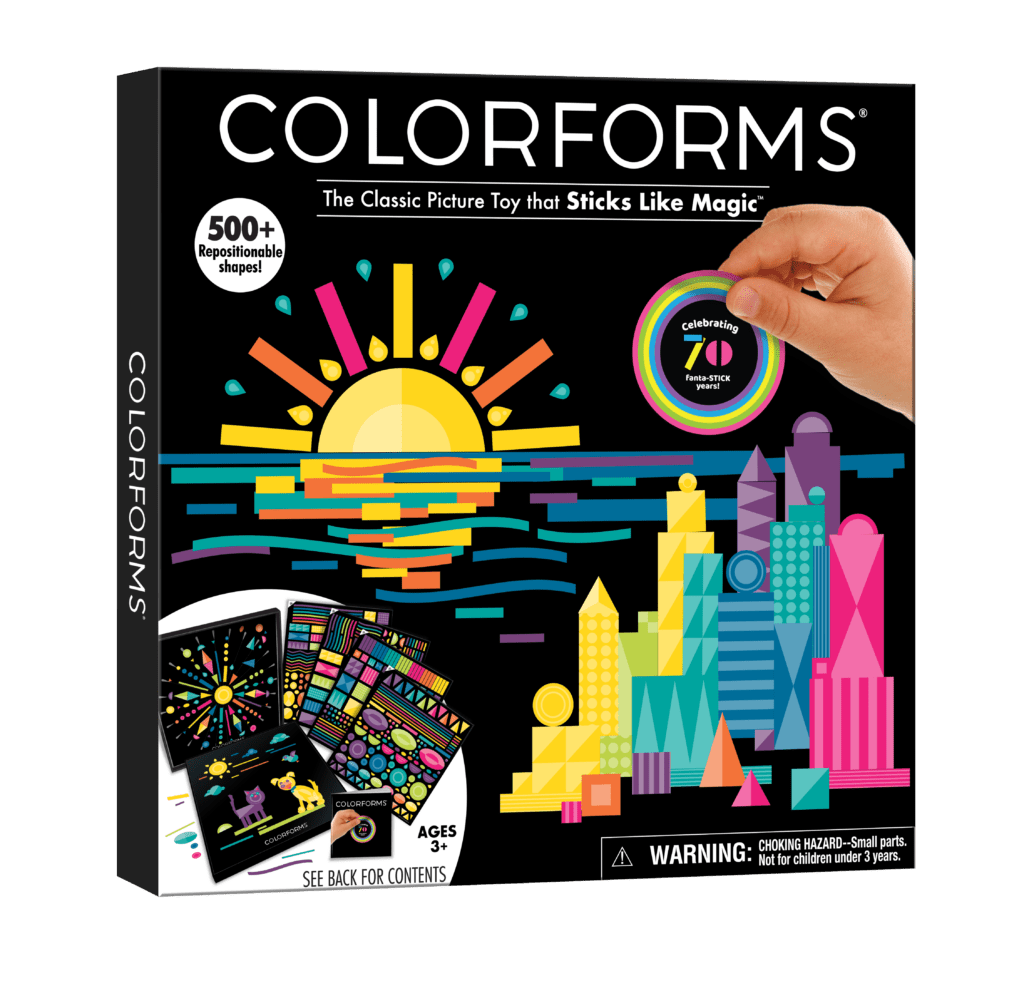 We are absolutely thrilled to have the new Colorforms® 70th Anniversary Edition set celebrated by this year's NAPPA Awards. It is a great honour to have the brand recognized by one of the longest-running awards programs in the United States and the "go-to" source for parents and professionals seeking the best products for their children and families. 
The classic vinyl repositionable Colorforms® playsets provide safe, creative, open-ended and imaginative play, and have been trusted by generations of parents and grandparents. What began as basic shapes of squares, triangles and circles, has evolved, incorporating popular licensed characters and other innovations that engage kids and encourage storytelling. The sleek 70th Anniversary box set includes 500 design pieces that stick like magic, along with a playboard and design guide for tons of repositionable creative and geometric fun! 
The Colorforms® 70th Anniversary Edition retails for $24.99. Find the commemorative anniversary set and more Colorforms® products via the PlayMonster website or in the Colorforms® brand store at Amazon.com
For more information on the NAPPA Awards visit nappaawards.com.