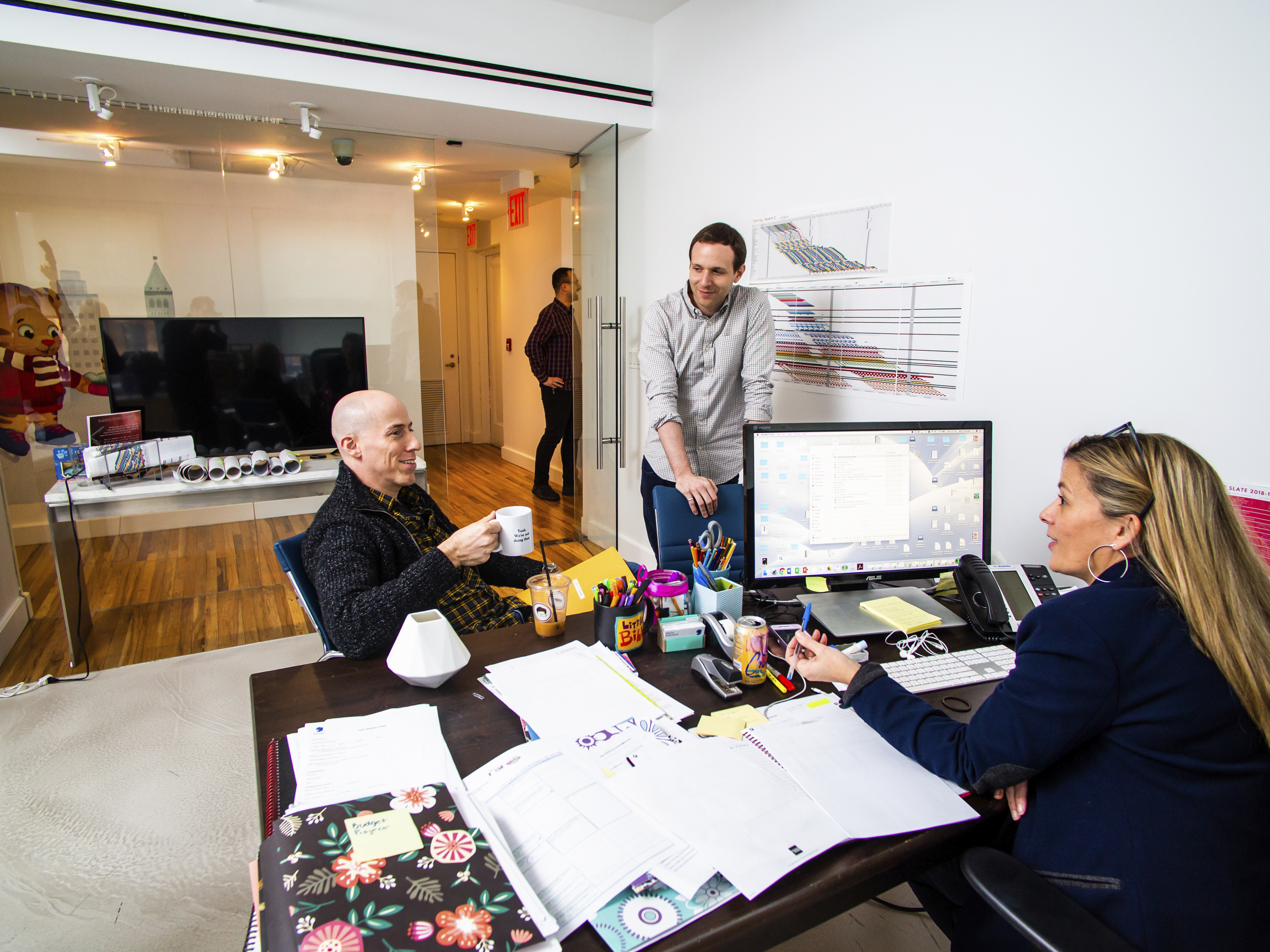 Meet Jeremy Slutskin, Emmy-nominated and award-winning producer, writer, and director with over 25 years of experience in feature films, television and commercials. His career highlights include: co-creating and executive producing Chase Champion for Nickelodeon's digital platforms; producing Blue's Room, the Emmy-nominated live-action spinoff of Blue's Clues; executive producing for Sesame Street for over 12 years; and producing for the hit kids' show Team Umizoomi. From 2006 – 2018. Now he's one of the newest members of the 9 Story family! Jeremy took time out of his increasingly busy schedule (only a month in and he's already working on numerous new projects!) to tell us more about himself. Here's what you need to know:  
What is your role at 9 Story and what does it encompass? I am the VP of Live Action Development. My main responsibility is to find, develop and sell live-action properties. Once in production, I will oversee the production of those shows from scripting through delivery. But as this is a newly minted department for 9Story, I will also be working with all relevant departments to help build our internal live action infrastructure and strategy.
What is your origins story? Aka, how did you get to where you are today in your career?  I'd love to say I have some awesome origin story, like being bit by a radioactive spider. But sadly, other than being born in Queens, I have absolutely nothing in common with Spiderman. I loved to draw when I was a kid. But somehow, I always ended up drawing triptychs and panels – not realizing what I was doing was making storyboards. When I was about 12 I dug my dad's old 8mm camera out of the basement, built an animation stand and started making truly terrible stop motion films. In high school I went to work for a national yearbook company as a producer, helping high schools set up their own video yearbook chapters. But mostly I did it to get access to video equipment, which I used to make truly terrible short films in my free time. Much to the dismay of my friends, family, and schoolmates, I spent 2 years with a VHS camera glued to my face, filming everything. Everything. I eventually studied film and TV in college, graduated, and went straight to work in the industry, working on indie films in New York City. After a decade of wandering my way through commercials, documentaries, music videos, live TV, TV and every other corner of the business, I started and ran my own boutique production company for the next 13 years. In that time, we won awards, made content I'm incredibly proud of, and worked with amazing partners on almost every continent. But my career highlight was having a press release video my company shot for Tribune featured on the John Oliver show, where he spent ten minutes explaining why it was the worst press release in history. He wasn't entirely wrong. Um, Vince and Natalie aren't going to read this, are they?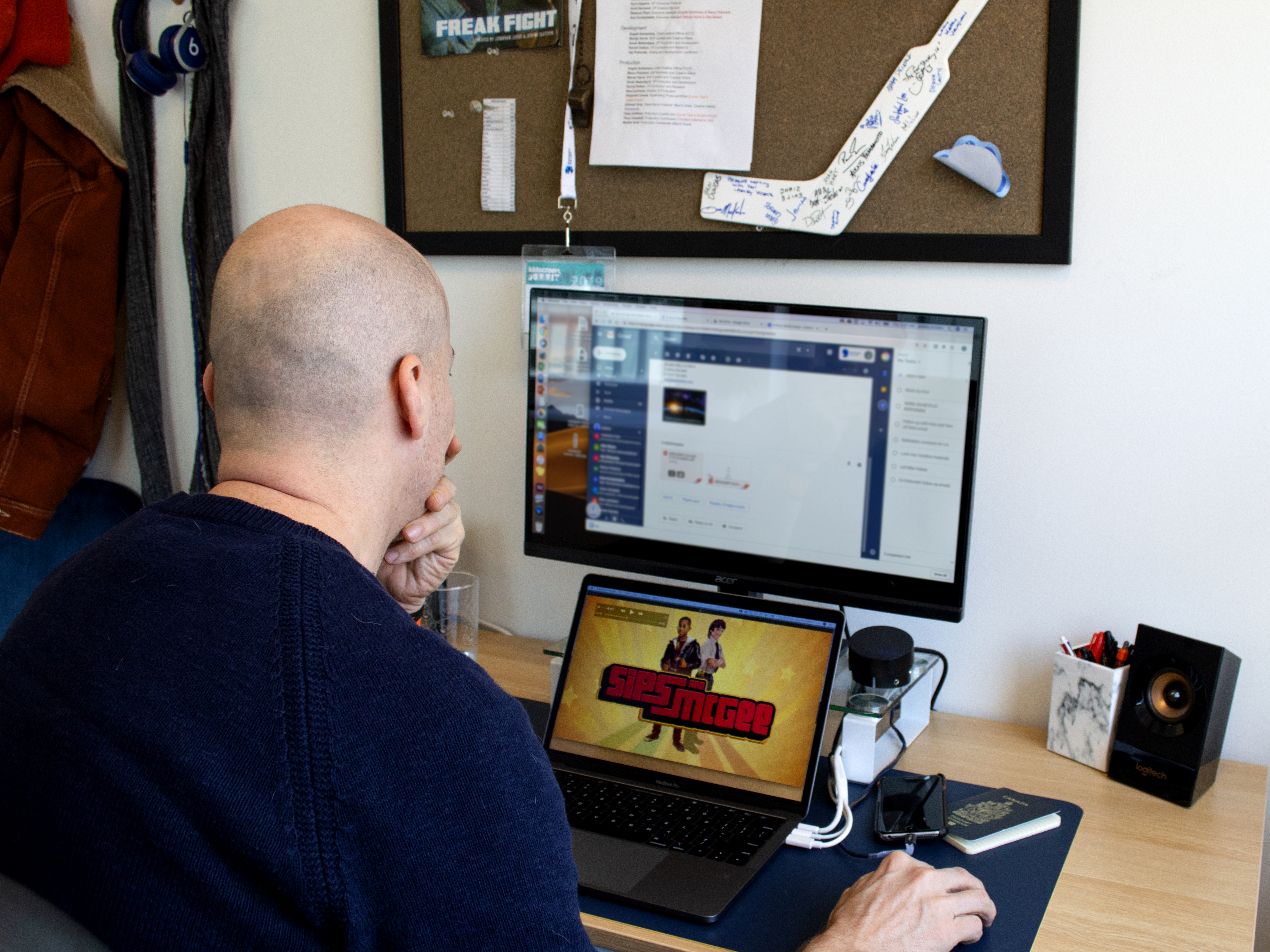 Which aspect of your job are you most excited about? My favorite part of any job is facing new challenges and forcing your brain to fire on all cylinders. My opinion is, if you're terrified that you're on the brink of failure at any moment, you're probably on the right track. But what I love most, is when I have the profound privilege to hunker down in a room with brilliant creators and just brainstorm. To me, that's the closest I'll ever come to jamming as I cannot play an instrument to save my life.
What do you predict will be the most challenging part of your role? Like pretty much everyone else, I think the most challenging part of the job is navigating the paradigm shift the industry is undergoing right now. We are living through a wild, wild west of content. And as terrifying as that is, it's also incredibly exciting. Out of great upheaval comes great opportunity.
Where do you draw inspiration from? And how do you make sure to stay creatively relevant in a competitive and dynamic industry? I think the way to remain relevant and timeless is to tell great stories, with great characters, and compelling visuals. That never goes out of style – no matter what box you watch your content on.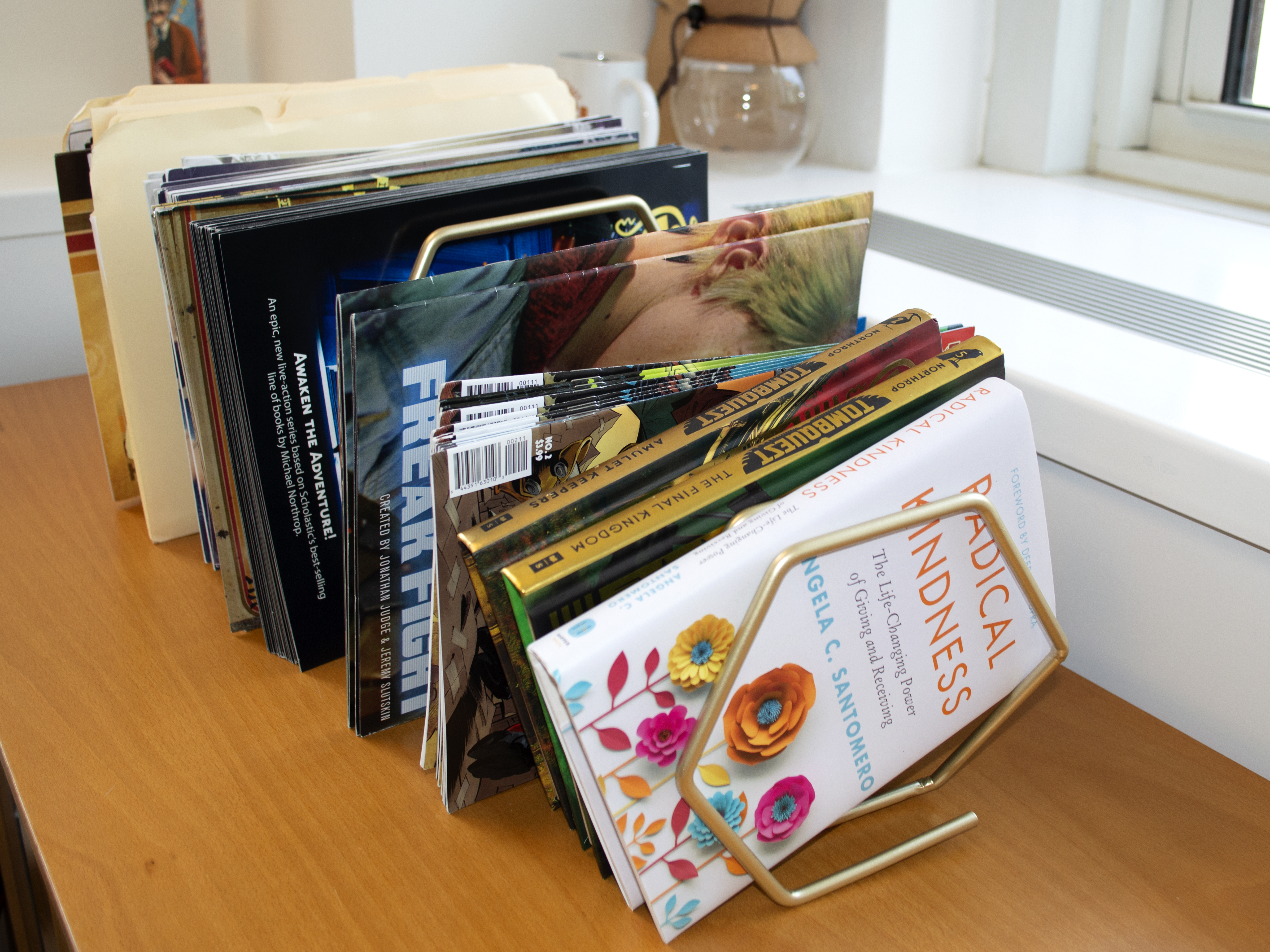 Who are your biggest influences or inspirations? That's a tough one. For TV: MASH, The Greatest American Hero, Bugs Bunny, All In The Family. For Movies: The Birds, Being There, Princess Bride.  For books: Vonnegut's Slaughter House Five, Catch-22, Voltaire's Candide, Gulliver's Travels.
As the newly appointed VP of Live Action Development and Production at 9 Story, what do you want your mark to be? Generally? I'd say we are at an inflection point where kid's content needs to step up its game and join the second golden age of TV that older audiences have been enjoying for a decade. I think the demand is there and I would like 9Story to be at the forefront of creating that new generation of smart, sophisticated, high-quality content that leaves our audience better than we found them Specifically? I would like for 9Story to deliver the first all ages truly interactive TV series.
What advice would you give to someone who is pursuing a career focused on kids and family content? Go to dental school. It's a much better way to make money, you work 4 day weeks, and you get to retire at 45. If you decide to skip dental school, I'd say television is a very demanding and competitive business, so you have to be truly passionate about wanting to do it. Because without that passion, nothing great will ever get made. Beyond that, learn how to tell a great story, know your audience, and the rest will follow.
Last but not least, what are your 'words to live by'?  "Till swollen with cunning, of a self-conceit, His waxen wings did mount above his reach, And melting heavens conspired his overthrow." From Faust. It reminds me to always seek out folks far smarter than myself and ask for – and listen to – their advice.