Your new favorite crew of adventurers…
Xavier Riddle and the Secret Museum is an animated children's television series based on the best-selling books Ordinary People Change the World by Brad Meltzer and Chris Eliopoulos. In this adventure-comedy, kids can follow along with Xavier, his little sister Yadina, and best friend Brad as they travel through time to meet famous heroes of the past and learn how to be their own heroes!
Xavier Riddle and the Secret Museum offers relatable and meaningful takeaways for parents and children. Through the demonstration of social-emotional problems in each themed episode, we learn that each child faces their own obstacles, challenges their own fears, and learns in their own unique way. By meeting these famous figures from history when they were kids, children are able to learn that everyone can be a hero.
The series premiered in November 2019, and has been nominated for both a 2020 Daytime Emmy and two Annie awards, and most recently it was recognized with a Parent's Choice Gold award.
Xavier Riddle and the Secret Museum is available now to watch on PBS KIDS and PBS KIDS app or online!
Meet Our Adventurers!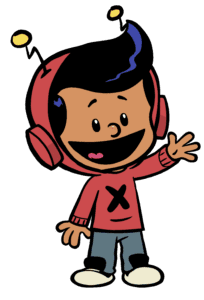 Xavier Riddle is the leader of the group with Yadina and Brad. He is the most courageous pint-sized history adventurer who always likes to have a good time. Known to be quite the history nut, Xavier enjoys sharing interesting information about the heroes that they meet.
Yadina is Xavier's excited and confident little sister who is always eager to explore the Secret Museum. Yadina and her stuffed turtle Dr. Zoom will be the first to stand up to bullies and tell them how they feel about their behavior.
Brad is Xavier and Yadina's best friend and companion on their adventures at the Secret Museum. Although Brad may be more hesitant and nervous, he loves superheroes and creating his own in his graphic novels.
There's More to Learn!

The Xavier Riddle series is packed full of exciting and educational adventures for kids to explore, but the fun doesn't stop with the series! Take a trip to the PBS KIDS website to discover a wealth of learning resources created to help your little heroes learn even important lessons from some of their favorite historical figures. Check out the online resources, which includes video clips, teaching tips, and historical figure bio sketches that support students' social-emotional, literacy, and social studies skills. And don't miss our list of additional resources, including activity sheets, episodic scavenger hunts, and more at the end of this post.
But wait… there's more! Your little one can now read along with the adventures of Xavier and crew in the newly launched Xavier Riddle and the Secret Museum books from Penguin. Get ready to learn and explore alongside real life heroes like George Washington Carver, Harry Houdini, Cleopatra and more! See the full collection here!
And the Adventures Just Keep on Coming – Check out the Xavier Riddle Games!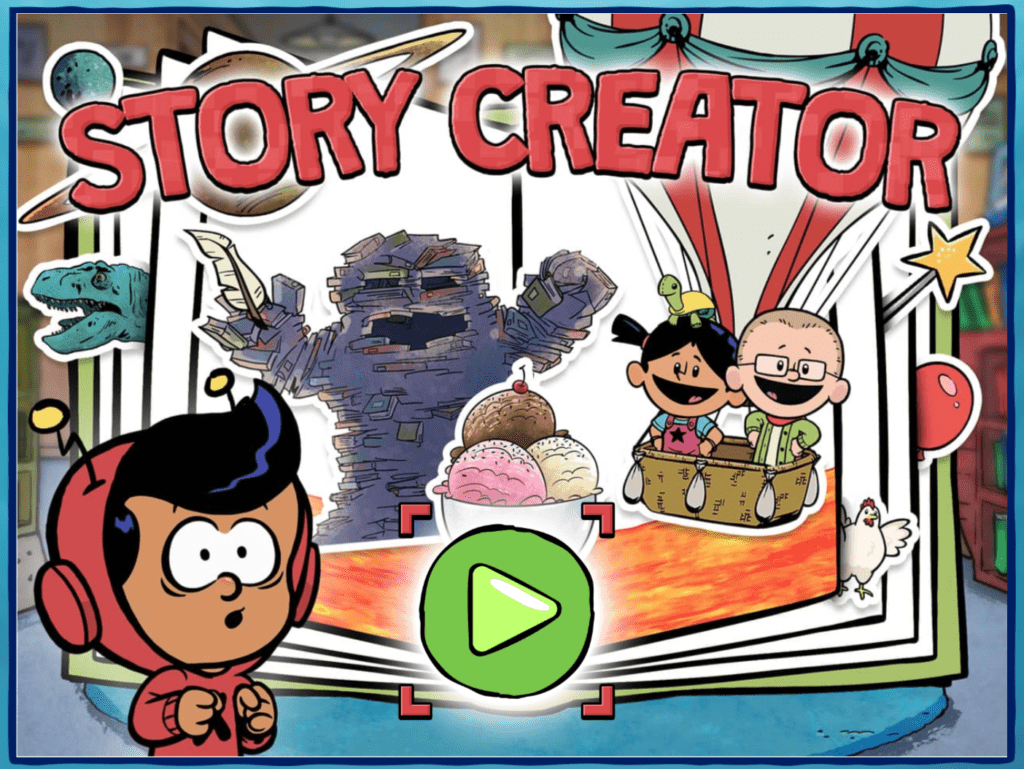 Another exciting extension to the Xavier Riddle series is the fantastic suite of online learning games available via the PBS KIDS website and app.
Through these games, your kids can take their Xavier Riddle dreams to a whole new level! Whether that be solving mysteries in the Secret Museum, creating their own Hero stories, or making a personalized Xavier Riddle avatar of themselves! Let's take a deeper look…
In the 'Hero Maker' game, your little ones can design their very own original cast of Xavier Riddle Heroes. They can create avatars of themselves, their favorite historical figures, or even an everyday hero like Mom or Dad! And parents, we guarantee you'll want to get it on the Hero Maker fun as well! Who doesn't love to see themselves in adorable cartoon form!
The next game in the Xavier suite is 'Hidden Heroes' In this online adventure you get to explore the Secret Museum and help Xavier and crew search for hidden heroes. To uncover the whereabouts of these heroes, players must collect artifacts that when combined help give clues to which hero they are looking for. This game is not only full of mysterious fun, it also gives fans a much closer look into the inner world of the Secret Museum.
Finally, in the Xavier Riddle 'Story Creator' game, players get the unique experience of creating their own Xavier Riddle stories by using inspiration from the show's historical heroes and their mantras. It's all about imagination
Go to PBSKIDS.org or visit the PBS Kids app to play!
New Xavier Riddle and the Secret Museum resources are launching regularly. Be sure to check PBS Kids and the Xavier Riddle and the Secret Museum Facebook, Twitter, and Instagram for new launches and updates!
Dive into Our Xavier Riddle Activity List:
See more on PBSKIDS.com